Sunday, October 23rd
After learning about the Fremont Indians the day before, I'd heard there was nearby "9 Mile Canyon" where you could see petroglyphs.  It was a wide detour, and the signs were a bit vague about about exactly how much was gravel road vs. paved.  Perfect!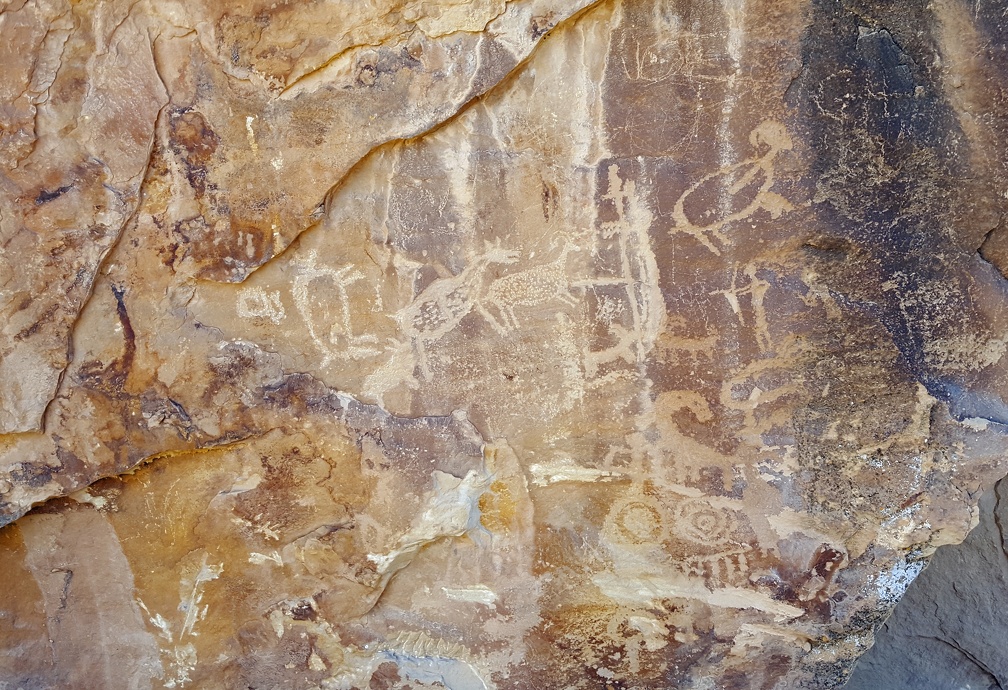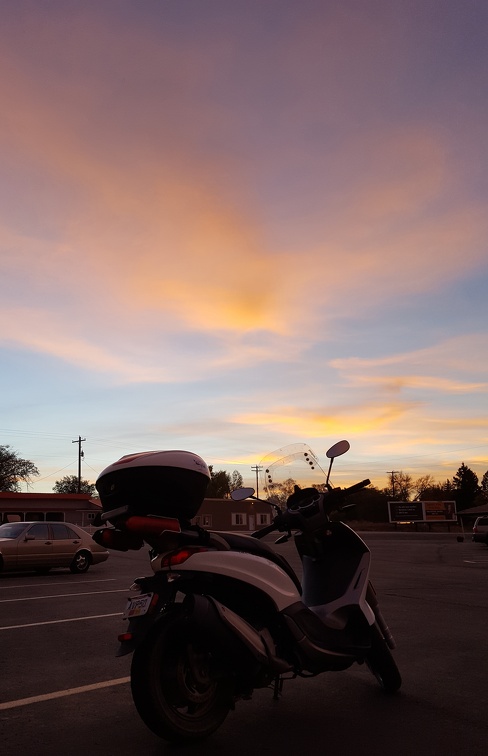 The previous evening I went to a brewpub on the recommendation of the motel owner ("it's the highest rated restaurant in the area on Trip Advisor!").
I sat at the bar and chatted a bit with the waitstaff and locals.  It was another reminder of what it's like living in more rural areas: everyone was friendly but conversation is painful.  I suspect part of this is that I'm a clear outsider but even amongst locals the conversations were all small talk and long pauses.
The food itself was similar to the boring food I'd had in Wall, SD.  I suspect if I'd gotten something with meat (or even the fish) it might have been better but this trip has reinforced my wariness about living in a tiny town.  It's also interesting to see how the daily experience and mindset is so different from a more urban area.  It really is two worlds separated by a short drive.
Sunday morning I was up and off to Nine Mile Canyon.  It's at least 40-50 miles of road, and there is a stretch of gravel but it's only six or so miles long.  I didn't do much petroglyph exploring, in part because I wasn't sure most of them were, but I really enjoyed the ride.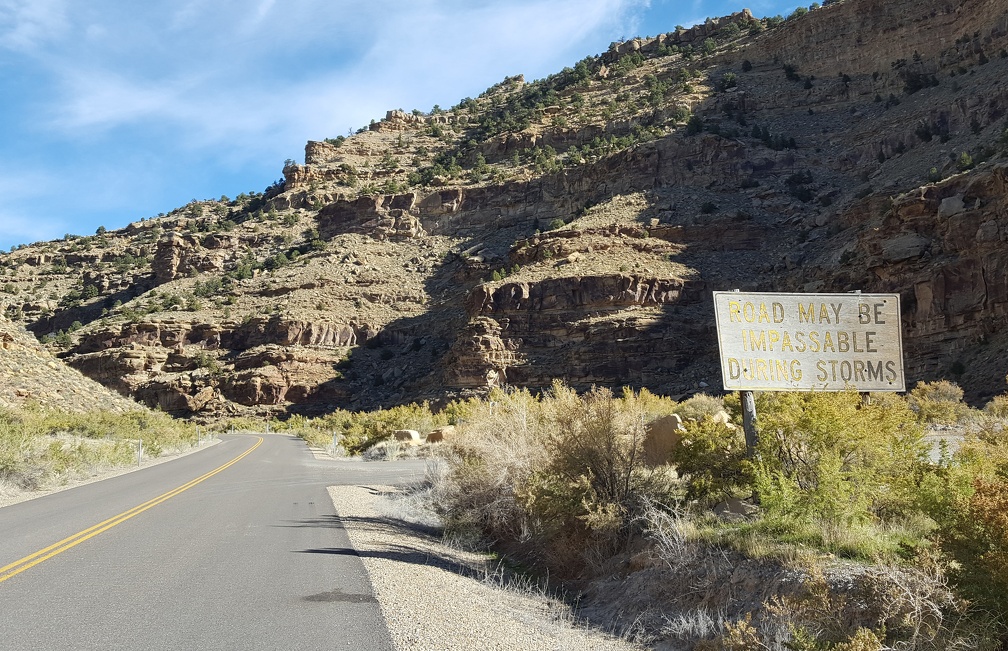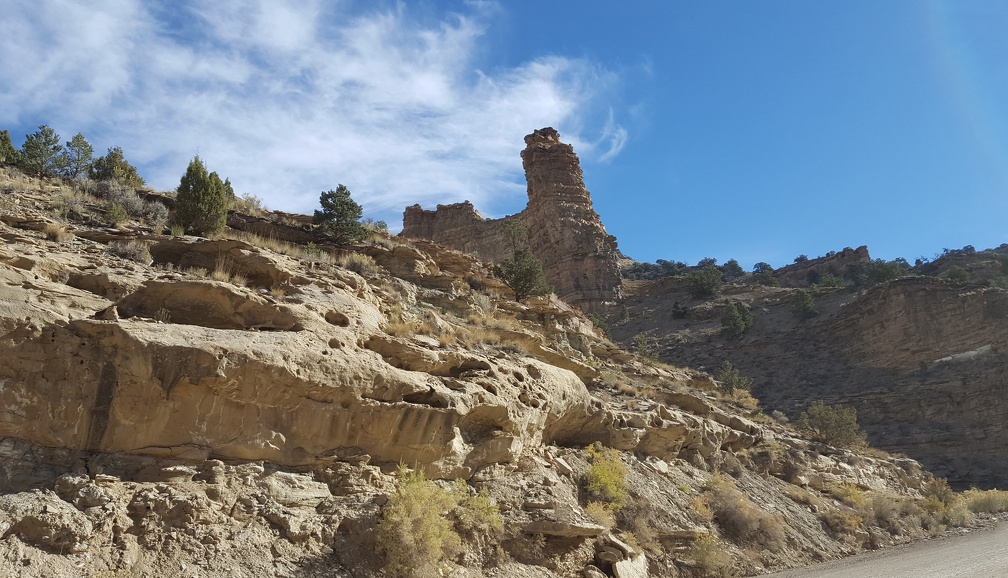 Unfortunately few miles of gravel road is the set of switchbacks climbing the hills and the road itself is in pretty bad shape.  If you're on a motorbike I would be extremely wary about doing this if it was at all wet.  I saw one of the very few fellow drives on this road here, I was riding up as a semi-truck barrelled down the hill, taking up almost all of the road as it tore around corners, and nearly flattened me.  Normally you can see other vehicles coming on gravel roads, but the turns and rocks made it impossible to see the dust trail before I could see the truck.  I was already wide over in my lane (because I'm paranoid about this exact situation), so I edged over a bit more and the truck rumbled by a couple of feet away.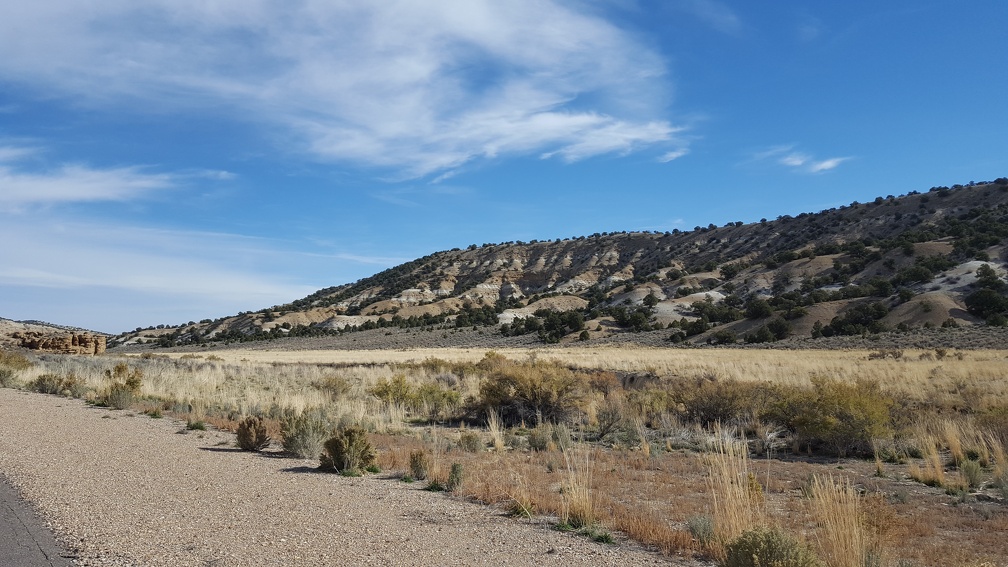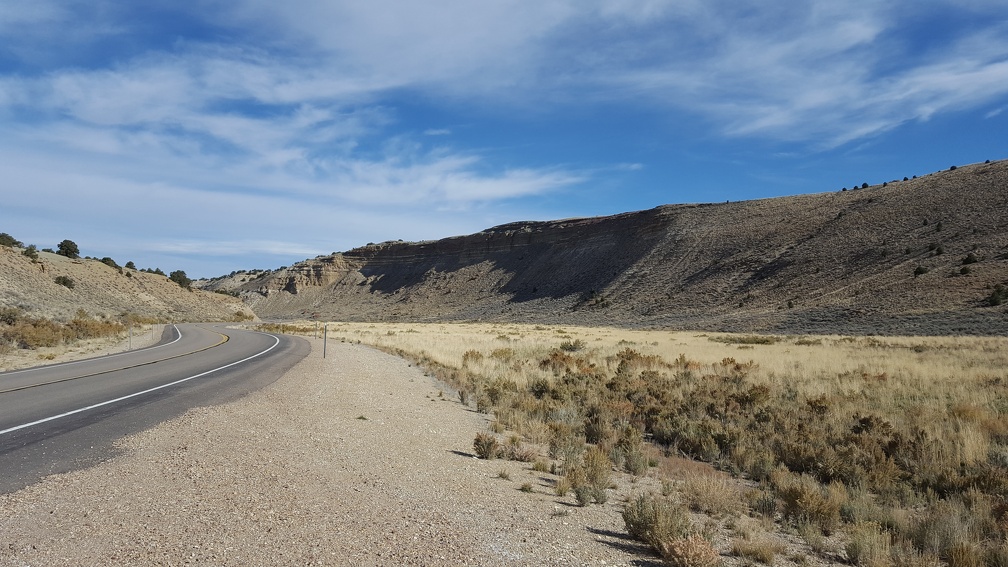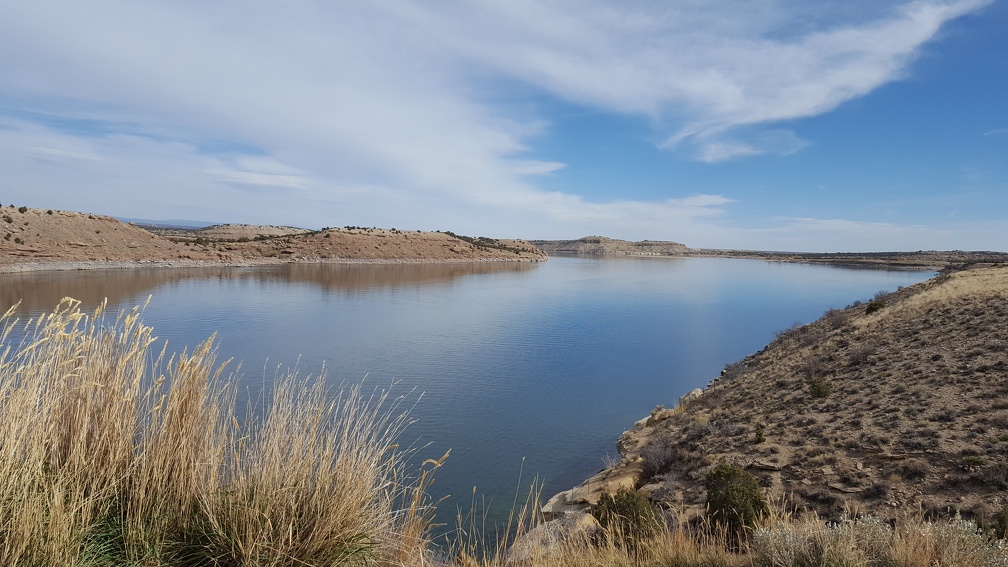 I eventually regained the main roads and headed up to Park City, home of High West Distillery!  Their Double Rye is great, and their various whiskeys are in every bar around here which is fabulous.  I checked my phone at a gas station and it looked like there was an "avoid highways" route, so I avoided I-80 and instead headed … into a park?  Another paved road without a center line and two way traffic slowly going by one another as we climbed up amidst a hoard of aspen trees.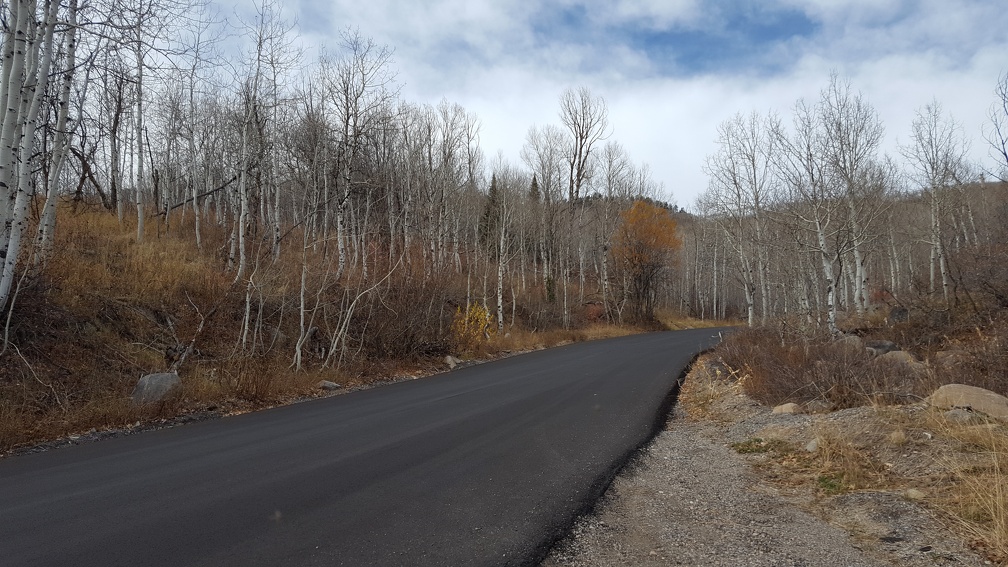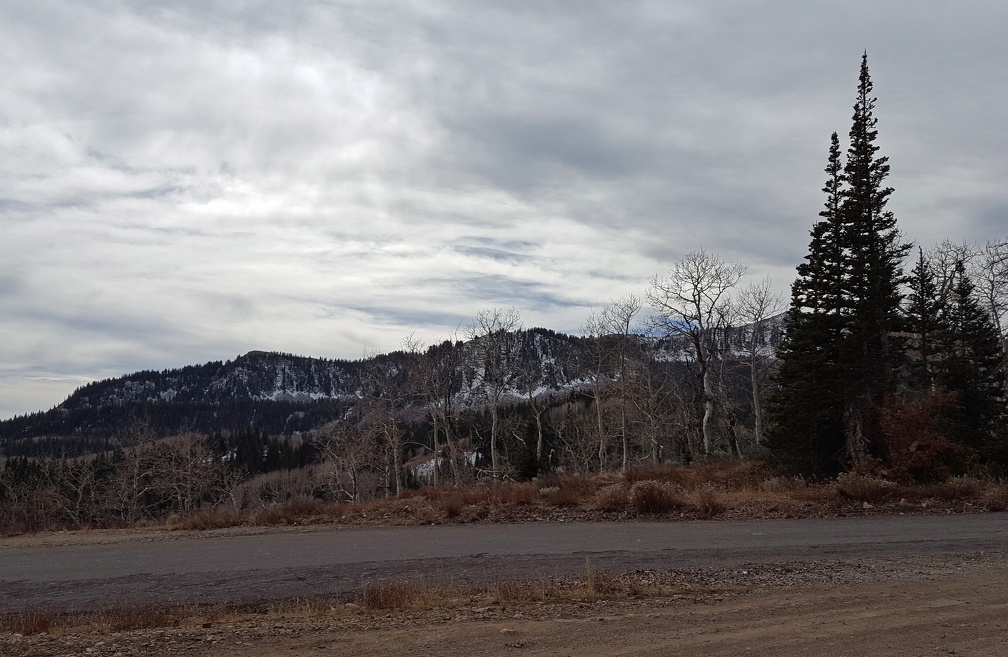 I ended up above the snowline; it'd been dry so it was chilly and more fun than threatening.  Other side of the mountain I ended up in Big Cottonwood Canyon, something I would learn a weekend later when I returned to go hiking.  It was a great drive.
My Airbnb host for the next two weeks had asked if we could meeting in late afternoon, so I had an hour or two to pass.  I didn't want to go too far from my scooter with all my luggage on there, and ended up at one of my favorite things to do in any city: explore the cemetery!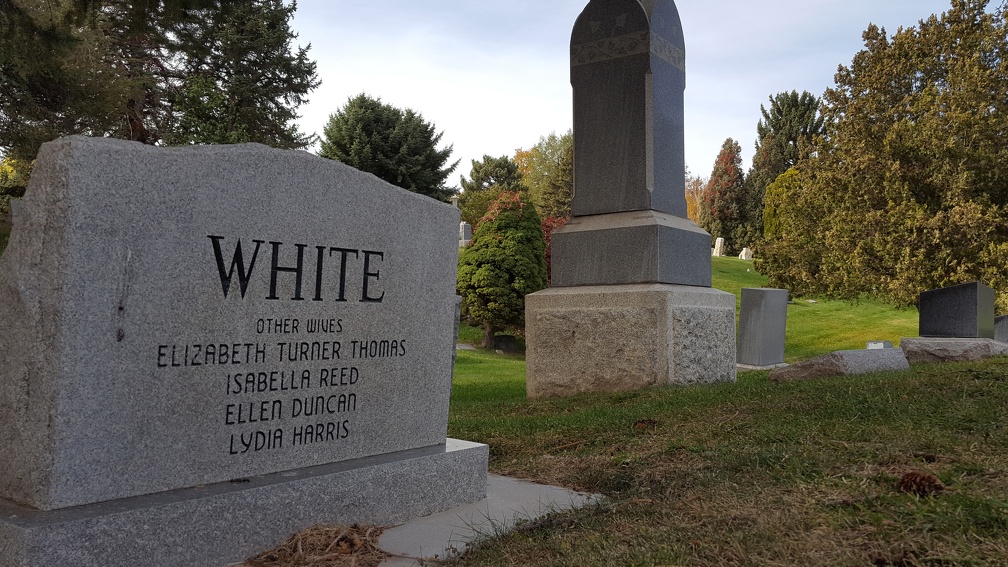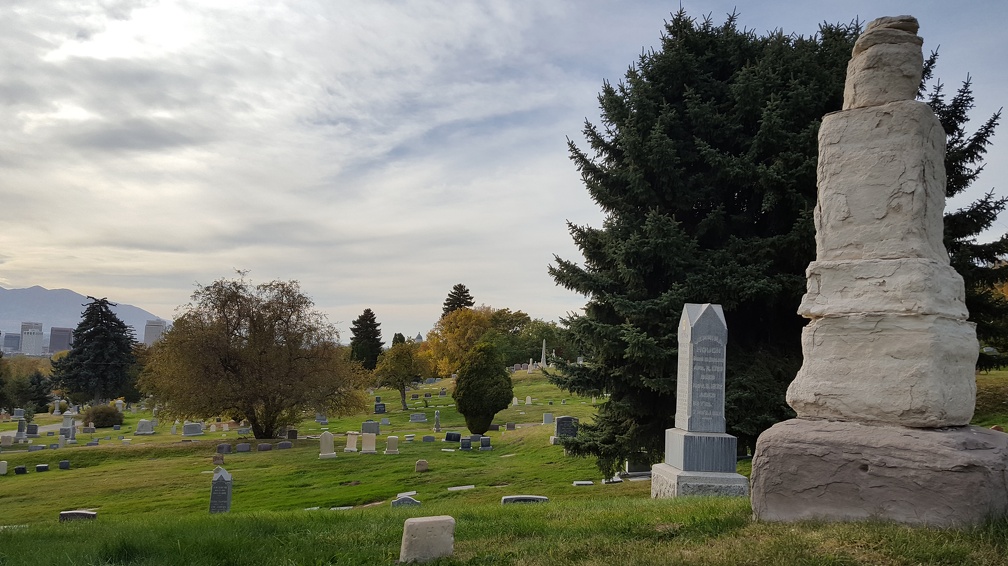 The cemetery is definitely worth checking out if you're into such things.  You can see a lot of clear signs of how important genealogy and presentation of history are to the Mormon church.  Graves of early pioneers have been given a special tag, and families have created recent tombstones to praise long buried ancestors.  The cemetery isn't the most beautiful, but the echoes of how folks want to remember history is much more apparent here than in others I've visited.
Eventually it was time to leave, locate my Airbnb and begin my two week stay in Salt Lake City.