Tuesday, December 6th
On Tuesday I visited two sculpture parks, one of the artist Noah Purifoy and another containing crumbling Christian themed statues.
Noah Purifoy was one of the co-founders of the Watts Towers Art Center, that halls of which I'd been exploring just a couple of weeks earlier.  He created a series of sculptures after the Watts Riots in 1965 and later moved out into the desert to make art.  He died in 2004 but this sculpture park continues to be maintained, although the signs are unclear if it's really open or there's just no one around to chase you off.
What follows are photos of sculptures from the Noah Purifoy Sculpture Park.  There is no information or signs in the park, so no titles presented here.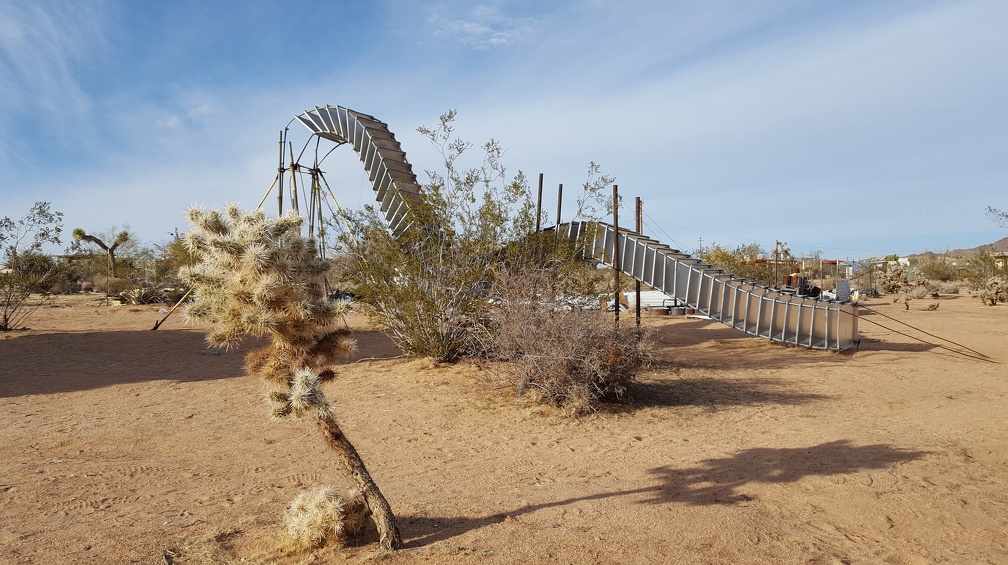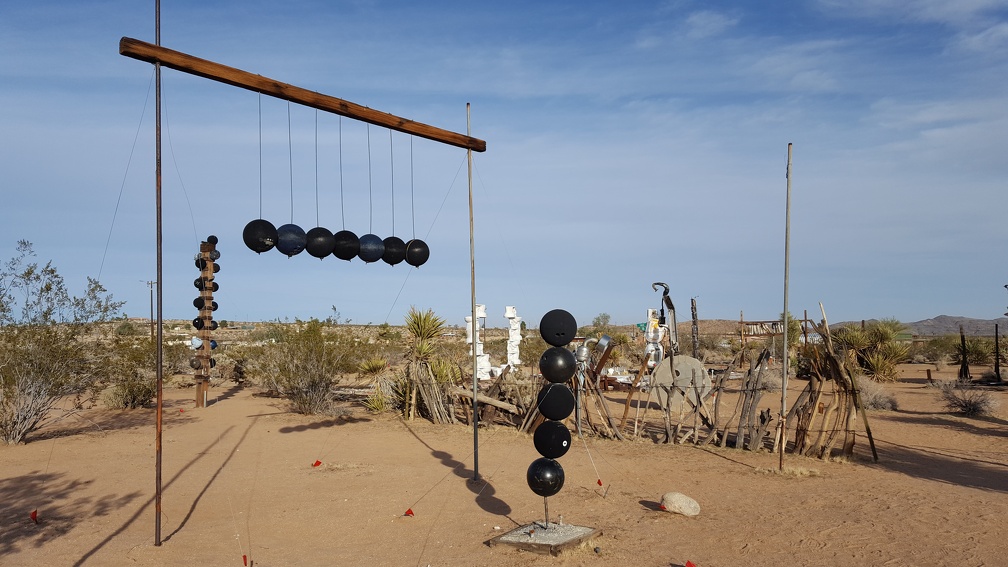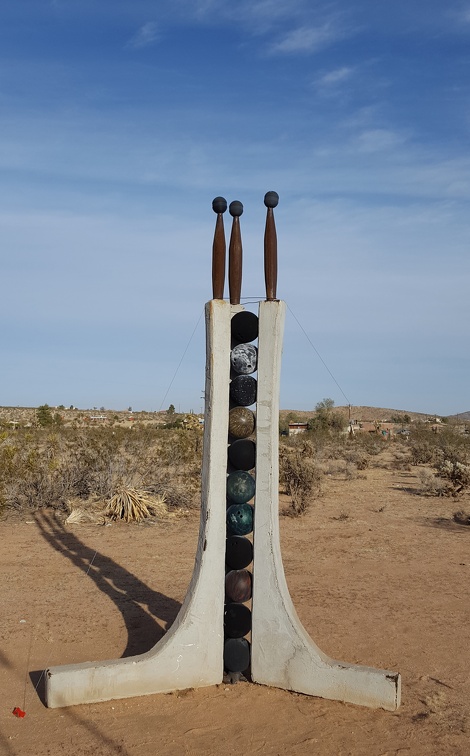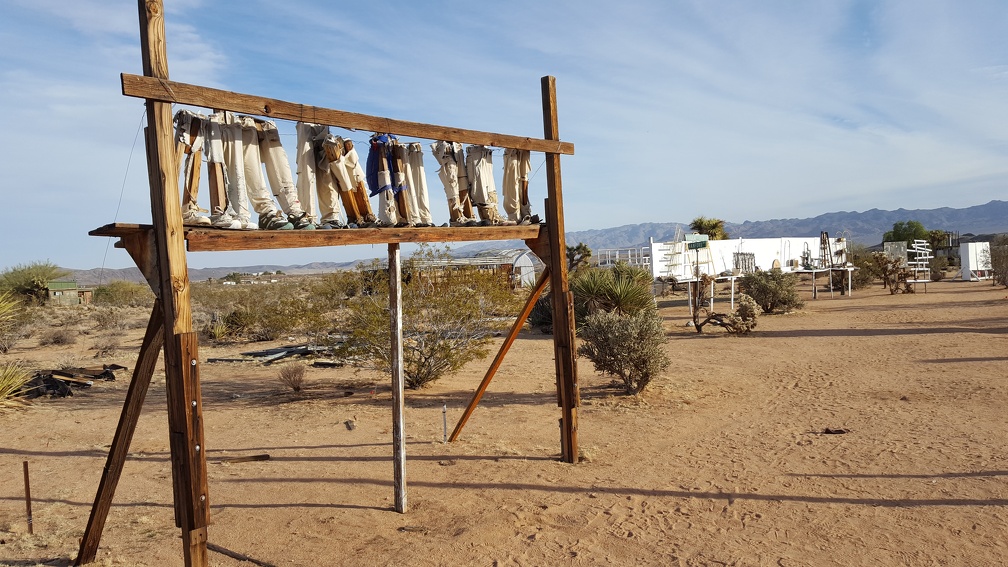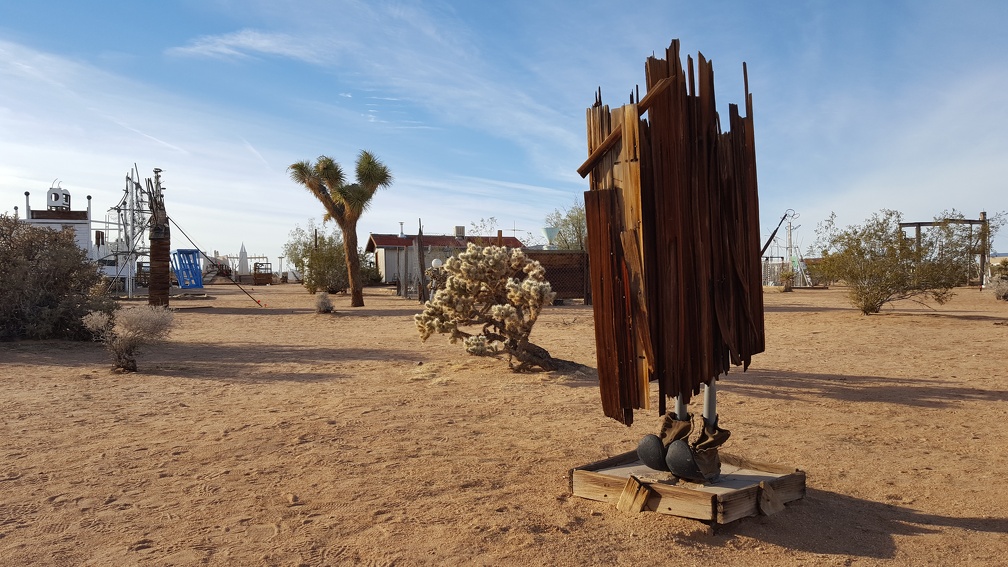 My path had me exit through the above arch, which seemed fitting.  There is a lot of really interesting work here.  One of the things about being out this way is how close to madness everything is.  These all would look totally different placed in a museum, and indeed my understanding is the LACMA borrowed some for an exhibit earlier this year.
After I left Noah Purifoy I headed to the Desert Christ Park.
The state of decay shown by the park rescues these from being merely bland, straightforward representations of biblical scenes.
This was by far my favorite, recalling for me the story of Jesus wandering the desert.  In part because I like the source and I liked how the artist took advantage of the location.