Monday, March 13th
You know who picked up an international driver's license before he left and had a great idea for how to get around Taroko National Park for the day?  It's me.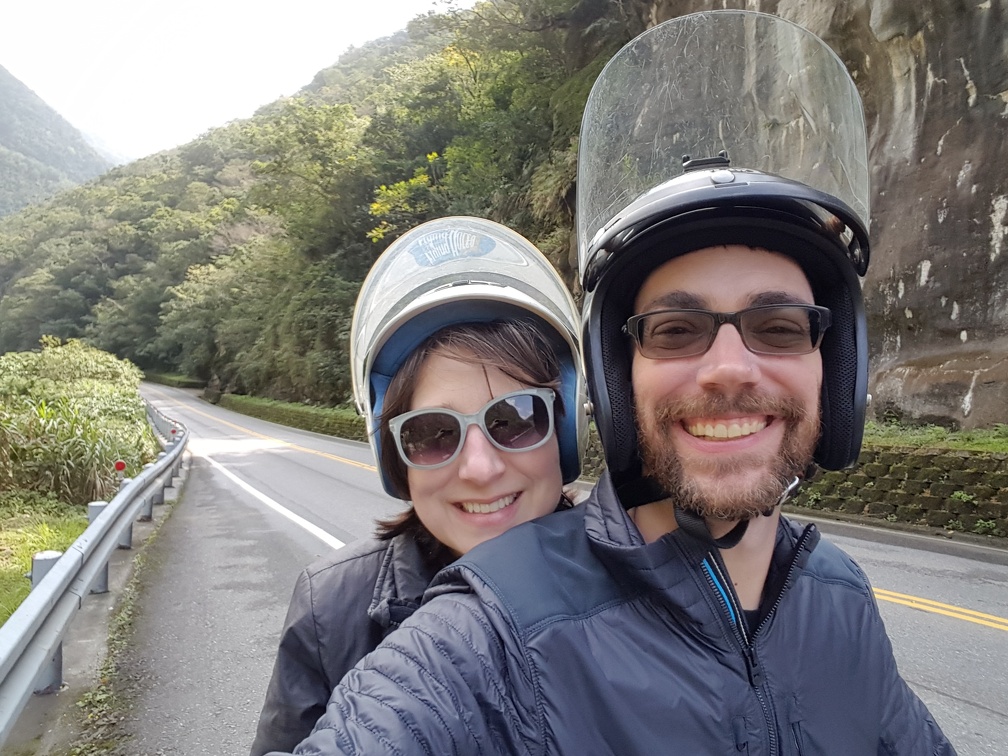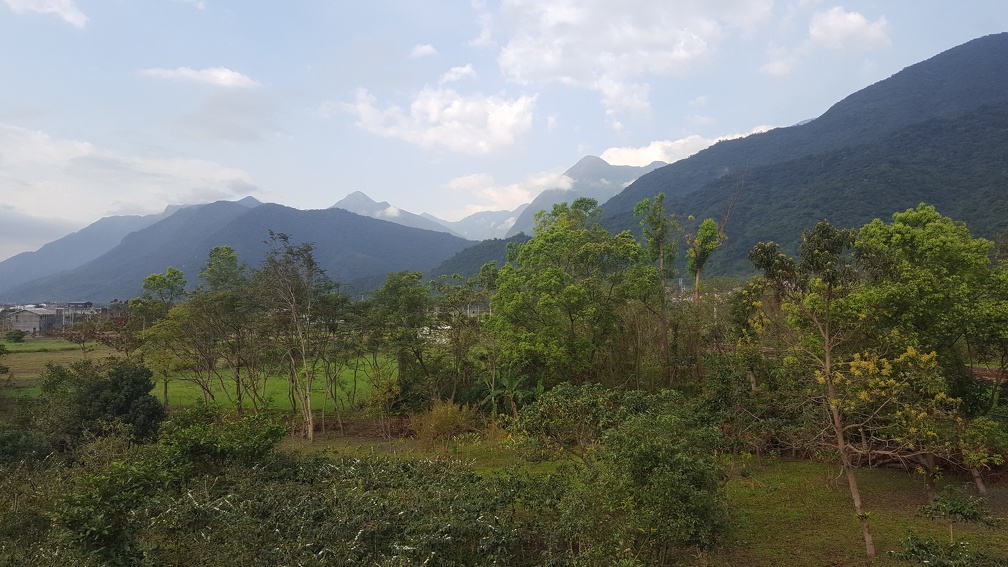 After a tasty breakfast, only somewhat poisonous to Christy, Boya dropped us off at the bus station.  I had researched the night before and there was a place you could rent scooters for slightly less than the cost of two all day bus passes.  Genius!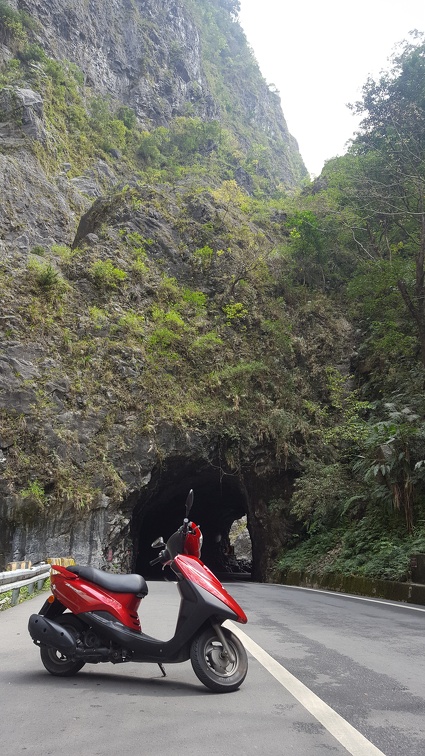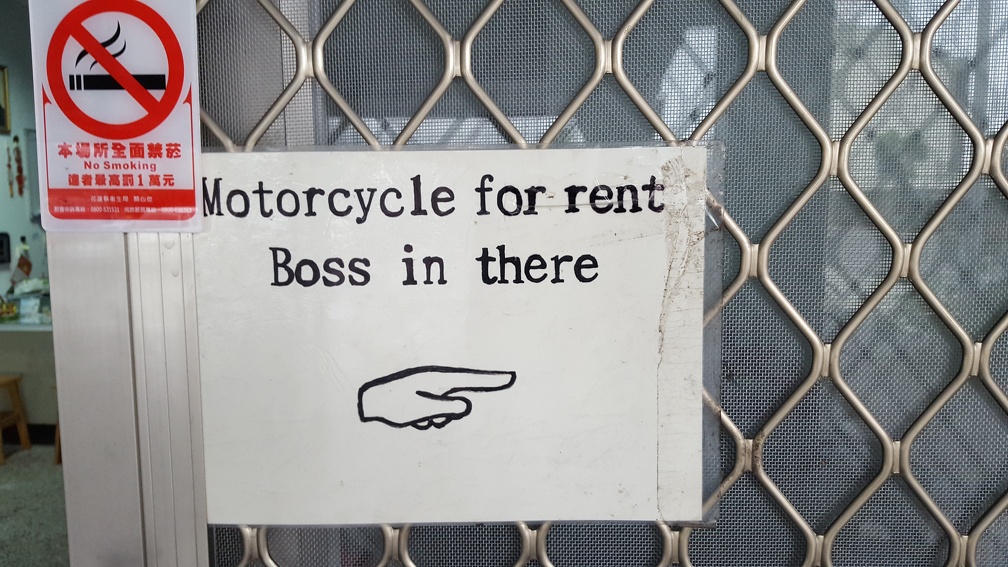 We picked up our scooter and then were off into the park!  Our first stop, a monument to those killed during construction of the road.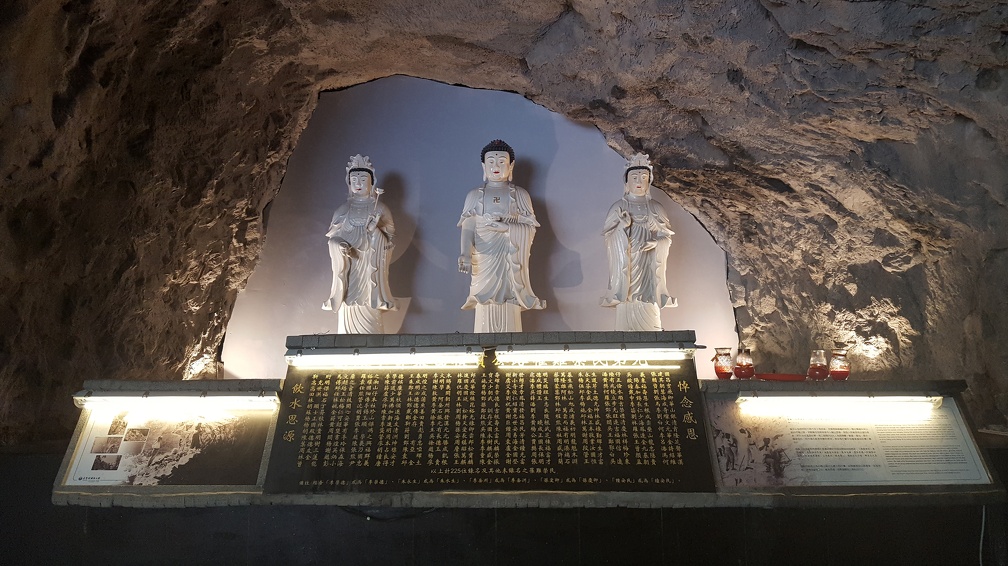 The memorial was at the entrance to the trail, and that was as far as we got.  The main trail was closed, as were several others we would attempt.  Normal construction work during the off season?  No idea, we still had plenty to see!
When women passed their coming of age test, they were given a mask-style tattoo.  When the Japanese were occupying Taiwan and doing their usual anti-native-culture bit, such tattoos were banned.  So a generation or two didn't get them.  I asked if the practice had resumed and Boya said no, getting the tattoo is incredibly painful, he couldn't see people doing it again.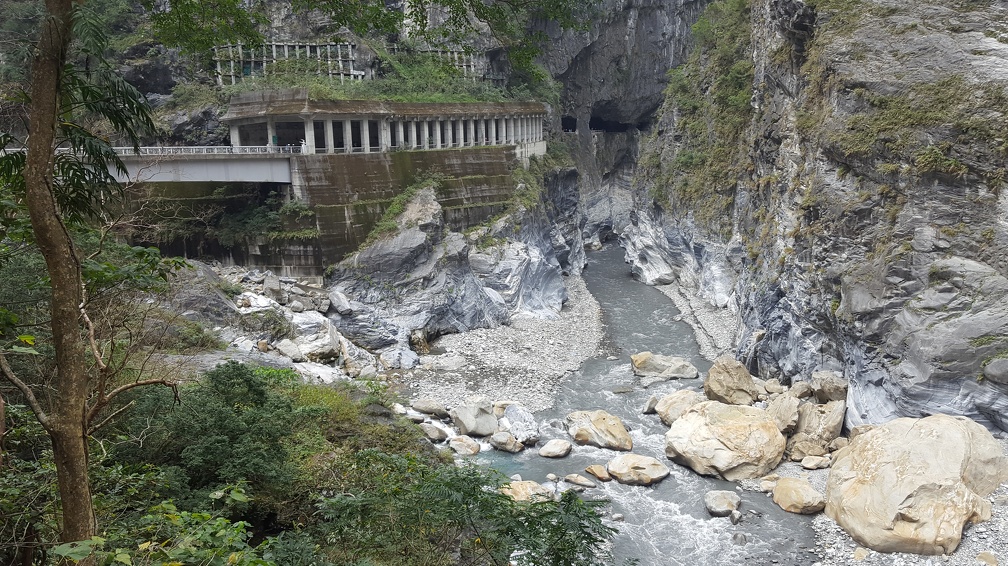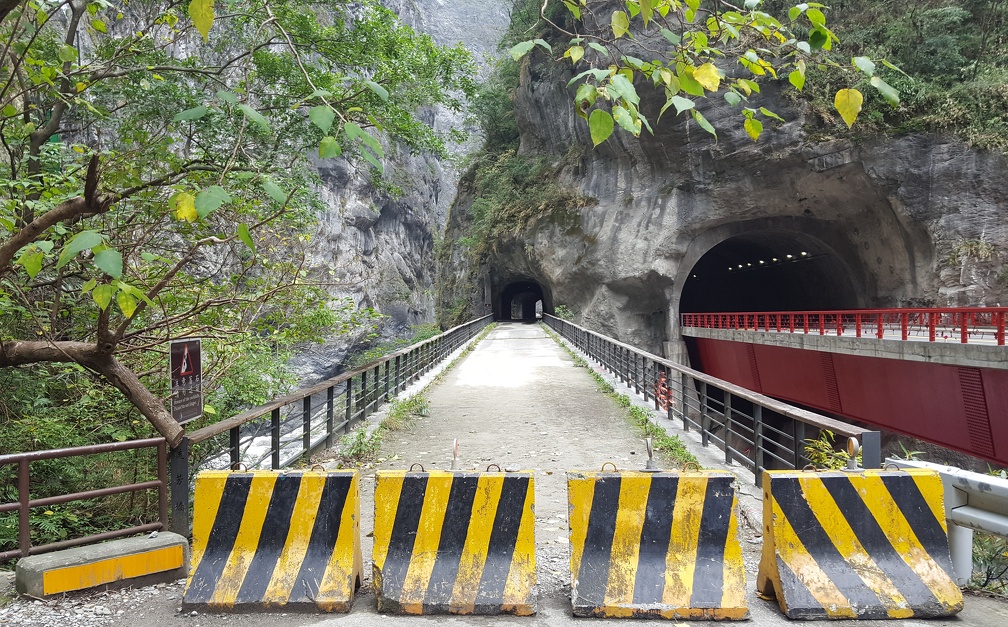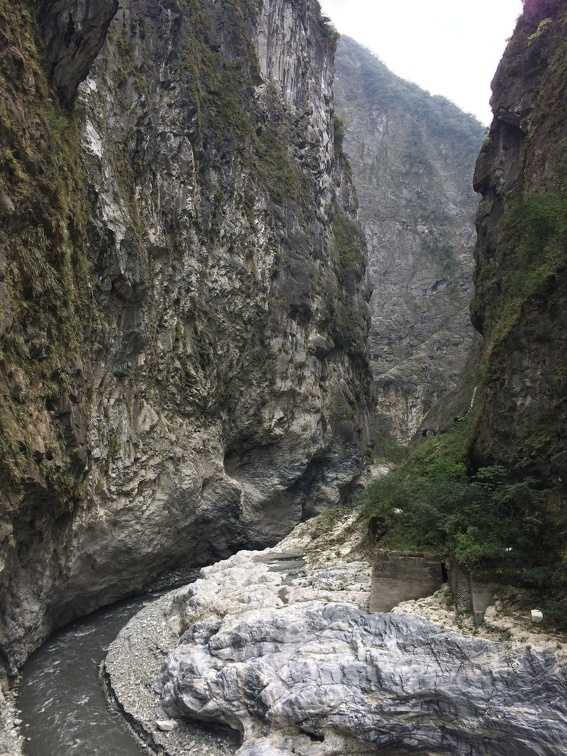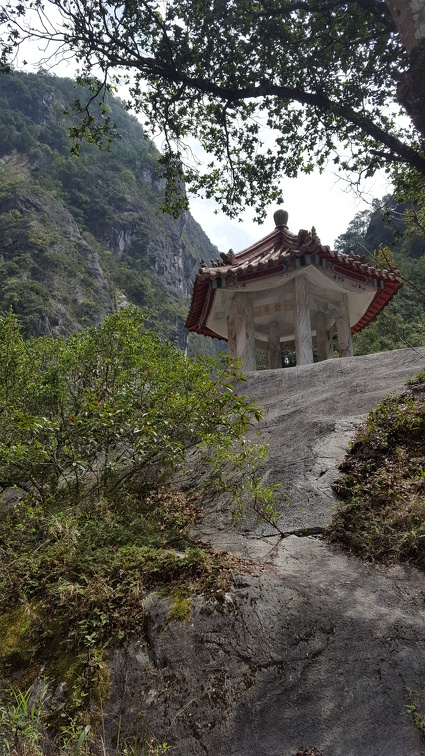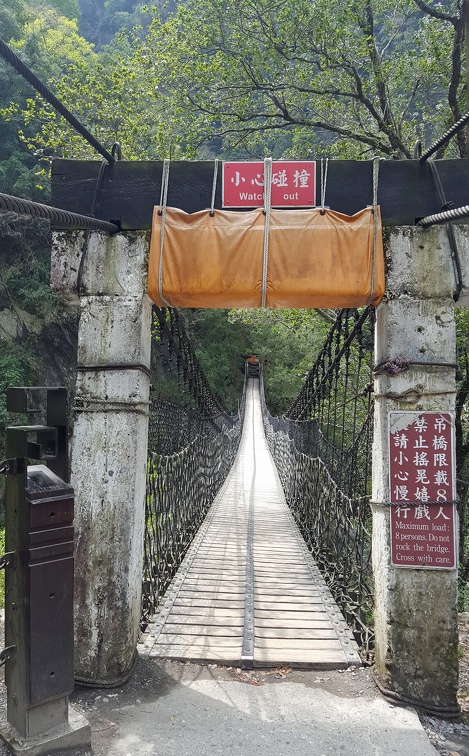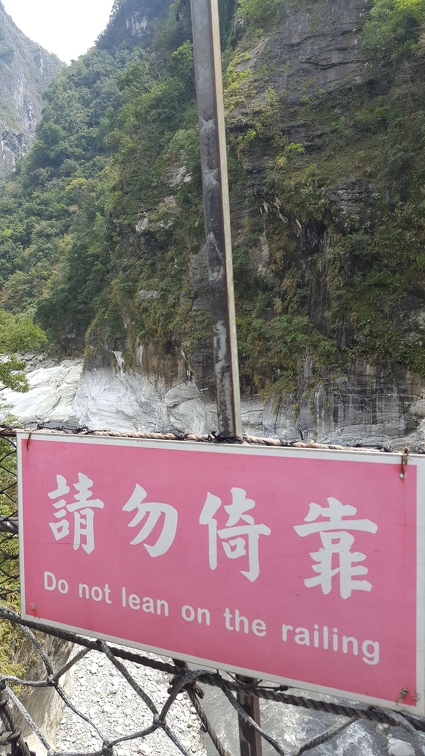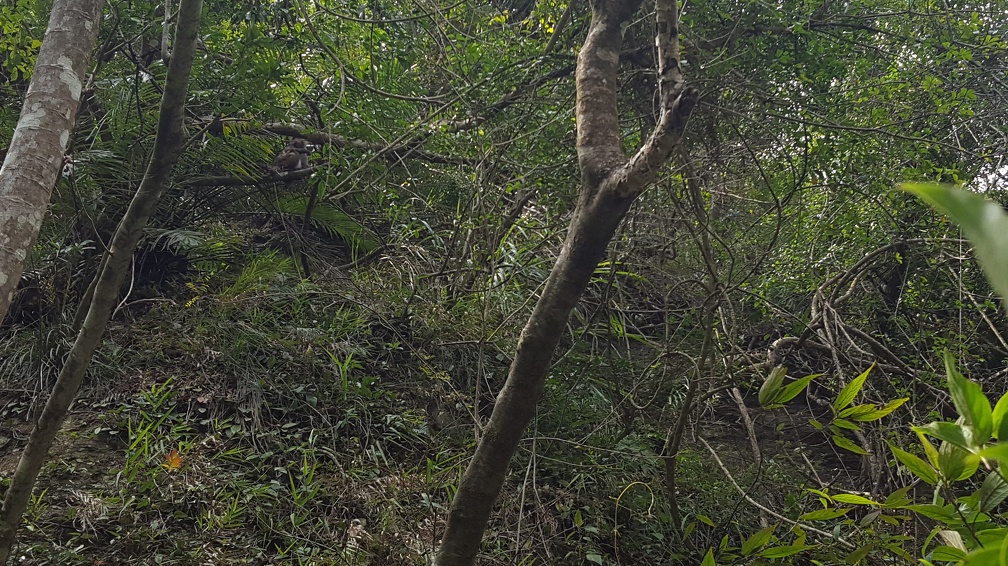 After our excitement with the monkeys we stopped in the small tourist town of Tienhsiang for lunch, hanging out with a neighborhood dog and puppy and doing our usual "anything we can eat?" routine.  We'd reached the end of the main tourist area of the park, although the park itself continues on for quite some time.  From here we walked across some bridges to a temple in the hills and then scootered up the road another mile to our final hike.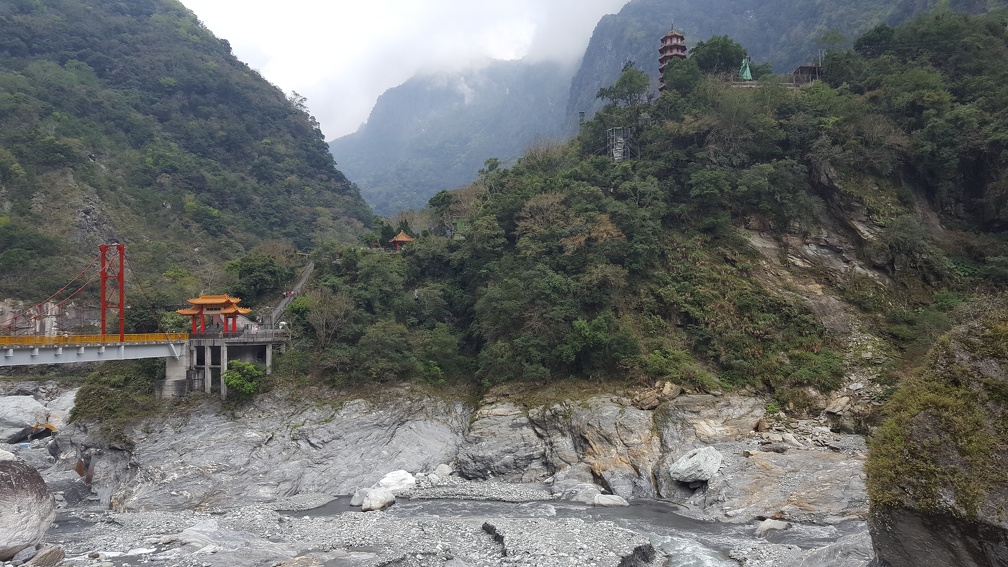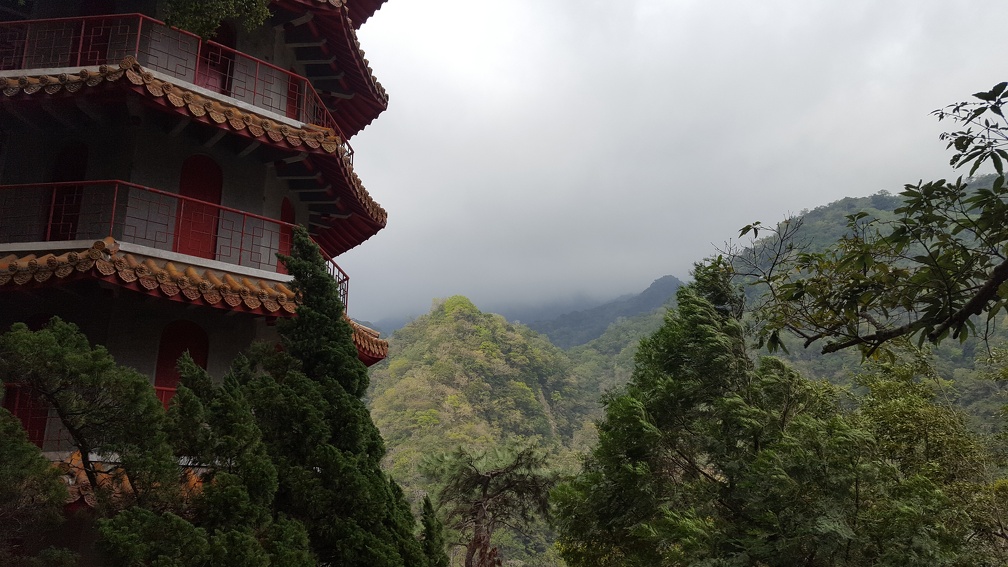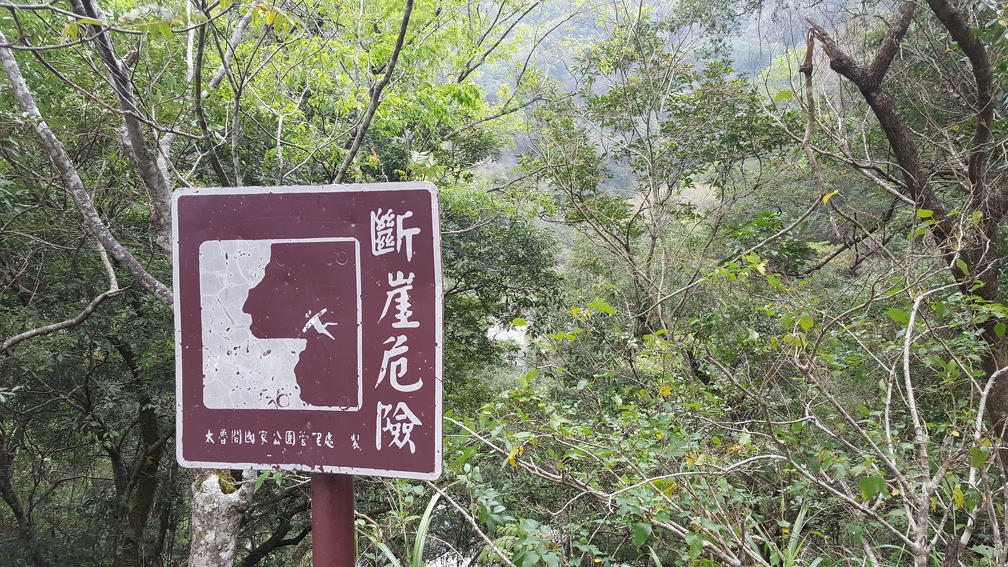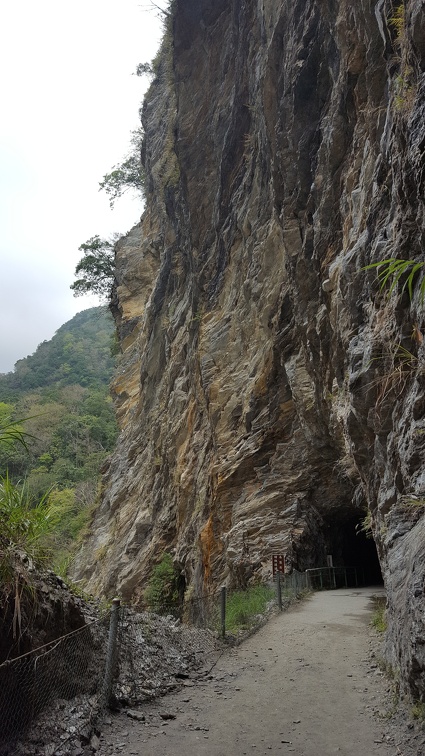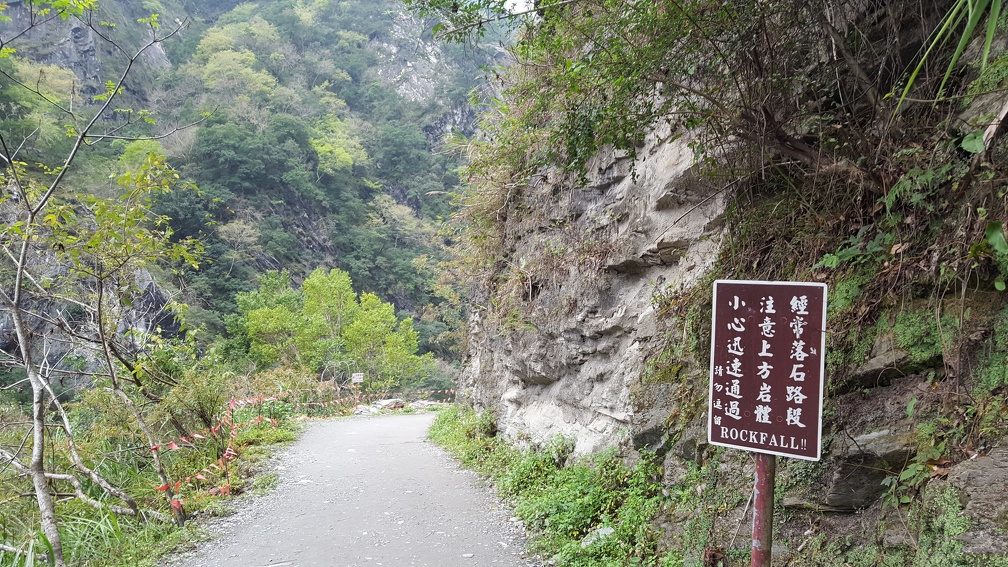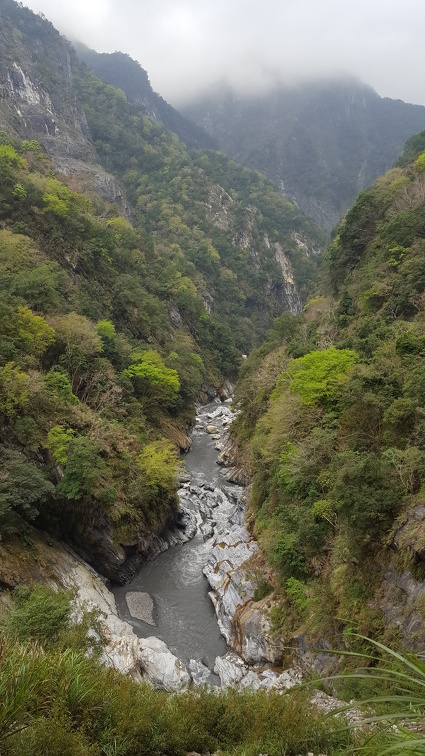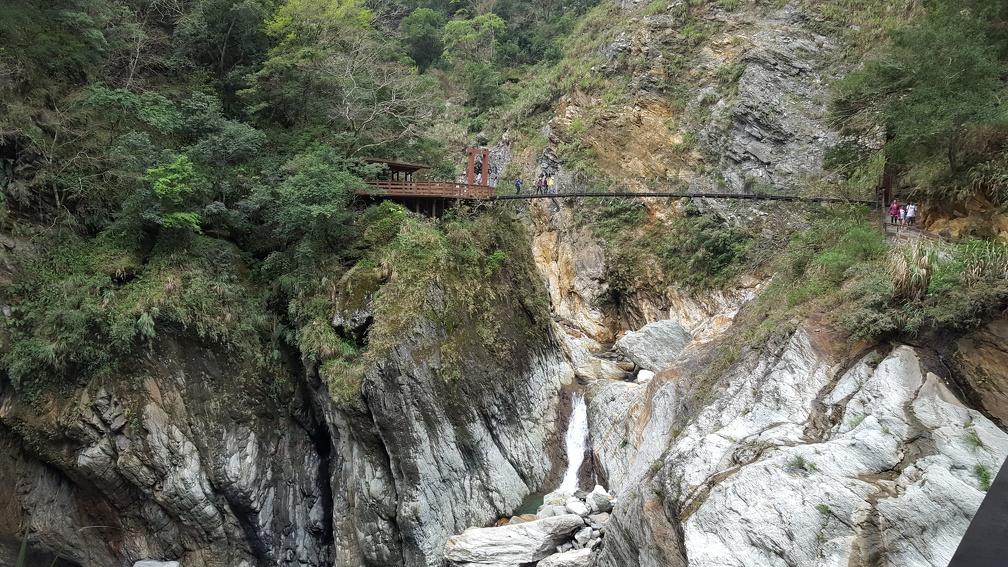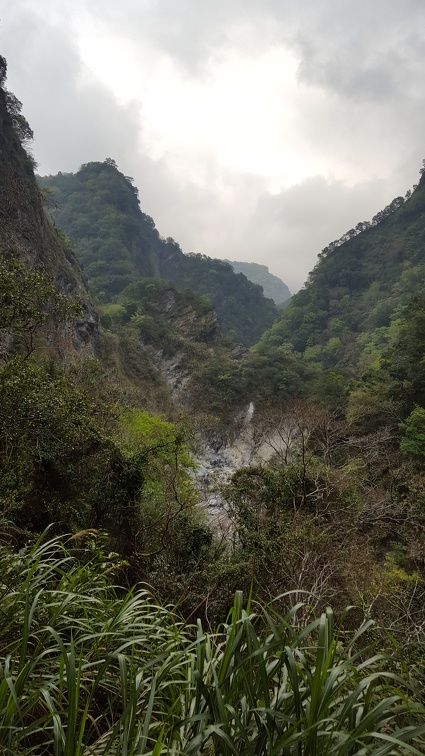 We had a wonderful day exploring the park and the scooter worked out great!  We made it back just as the sun was going down and it was beginning to drizzle.  We had considered scootering to Hualien but the headlight was like a candle behind a scratched piece of glass and I had no desire to drive through the rain and dark like that.  Turns out all that hiking tired us out a bit so once we got off the bike we pretty much went comatose.