I originally ended up in Wall, South Dakota because it looked close to the Badlands on a map and still had an affordable place to spend a week at.  It's a tiny town, made up mainly of stuff near Wall Drug, which is a different blog post.  I had a bunch of small moments in Wall, nothing worth a post of its own, but perhaps together a series of vignettes and thoughts.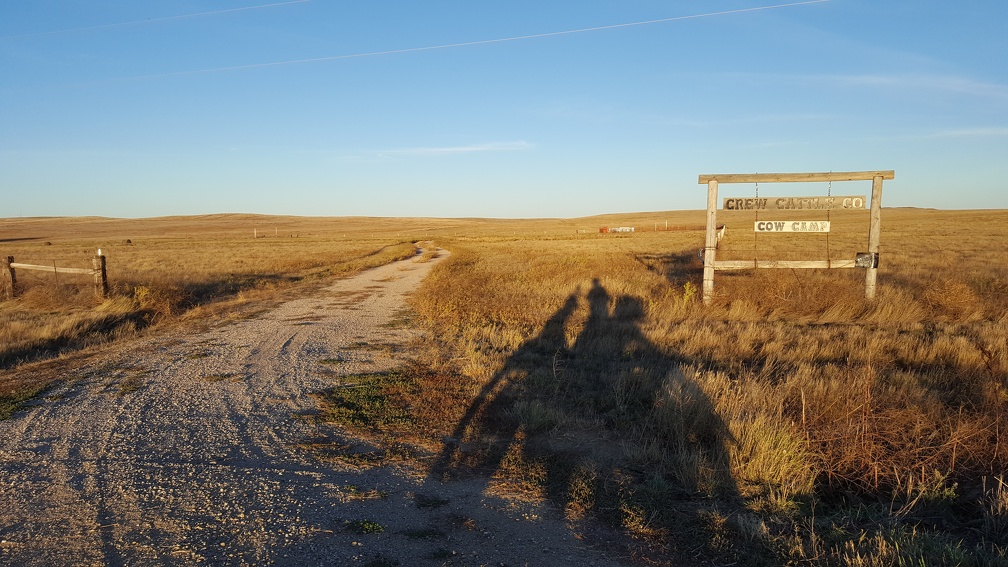 I feel like I'm back in the West again.  The air is dry.  Hang nails and bloody noses re-appear as the body adjusts.  Towels and clothes dry overnight.  The sky is wide, the colors muted.  I've missed you.
There are only three restaurants in Wall (plus a BBQ joint, which I'm warned away from even when they don't know I'm a vegetarian), all with boring food and a bar.  At the first one, I ate as the owner and a waiter engaged in a quiet, snarky, passive aggressive battle.  I don't return.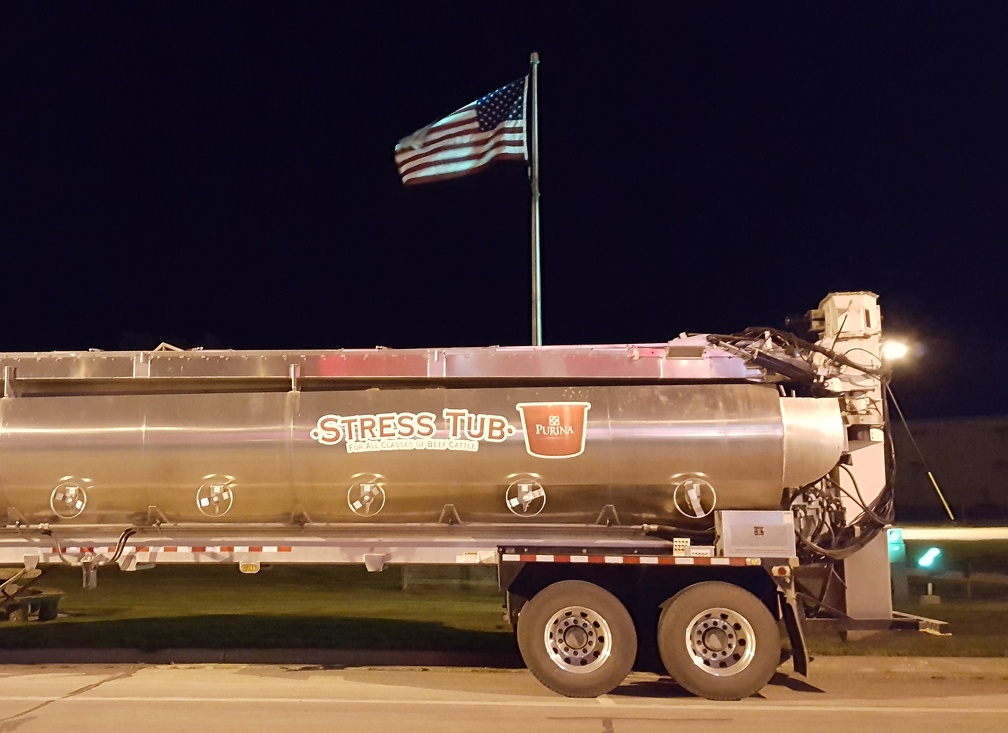 One of the motel employees and I hang out on the porch for a bit.  He's a recent hire, and thankful to be here.  He left Alabama, hitching and riding the bus, living on the road without a clear plan until he ended up here.  It's a nice reminder how easy my life is, that the complications I face are mostly self-induced.
Another night, a different bar with the first presidential debate showing on several TV's in back of me, and Monday Night Football over the bar.  I'm glad to watch football; Hillary hits that scolding nerve with me (although I think she'd make a fine president and I'll vote for her) and Trump's clear racism, nastiness and lack of belief in basic science are difficult for me to hear.  Their voices stuttered out, the TV's are not in sync so the debate washed over me, incomprehensible and grating.
Overheard snippet of phone conversation, "well who's going to feed the cows? … Well I don't know either!"
During the day I sit in my motel room with view of the highway.  I work and watch the trucks glide away from me, down the long slow curve into the horizon.  I am here for a week, but still on the road.
You know the accents from Fargo?  There's a bit of that here, the edges all rubbed off and made quiet with midwestern influences.  I like listening to the locals speak.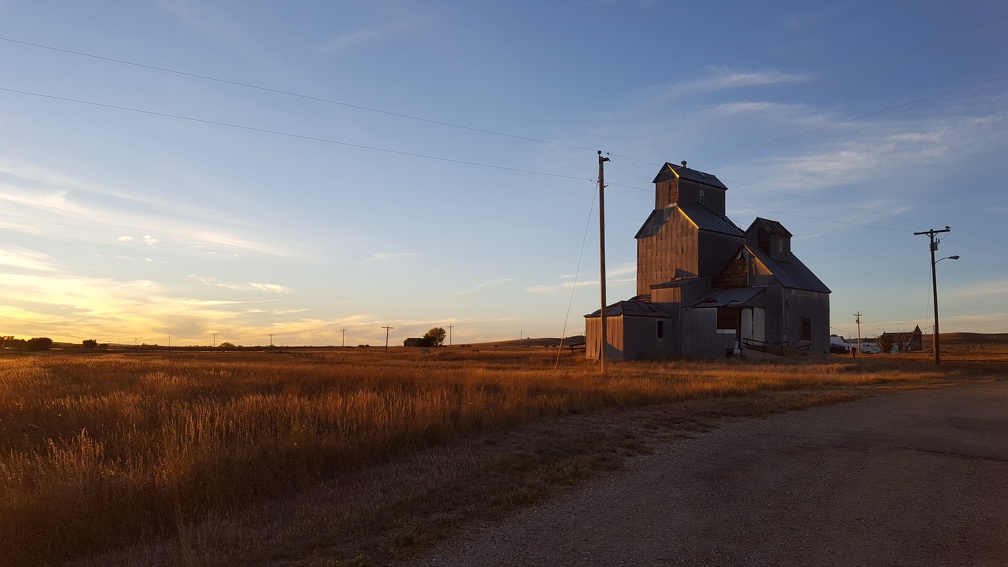 I am staying at the nicest motel I can remember.  The staff are super friendly, the room is spacious, clean, in western colors.  Breakfast is substantial and included.  It's all been a pleasant surprise.  I doubt I'll do this a lot, and I don't know if the other building they have is as nice, but if you're in the area I'd totally recommend America's Best Value Inn in Wall, SD.
Sitting at another bar as the clientele dwindled to a collection of buzzed rednecks from neighboring states.  Discussion veered from football to increasingly racist jokes (mostly against American Indians, as you tour the country the insults are the same but the target ethnicity changes), explanations of why Trump would be a great president (he'll change stuff!  Because that's always for the better) and requests that the bartender go back to their room (does that ever work?).  I had a difficult choice to make: the situation clearly called for me to drink heavily, but instead I finished my beer, payed the tab and escaped into the quiet night.
Looking out my window to see someone practicing riding a horse in the dusty arena down the street.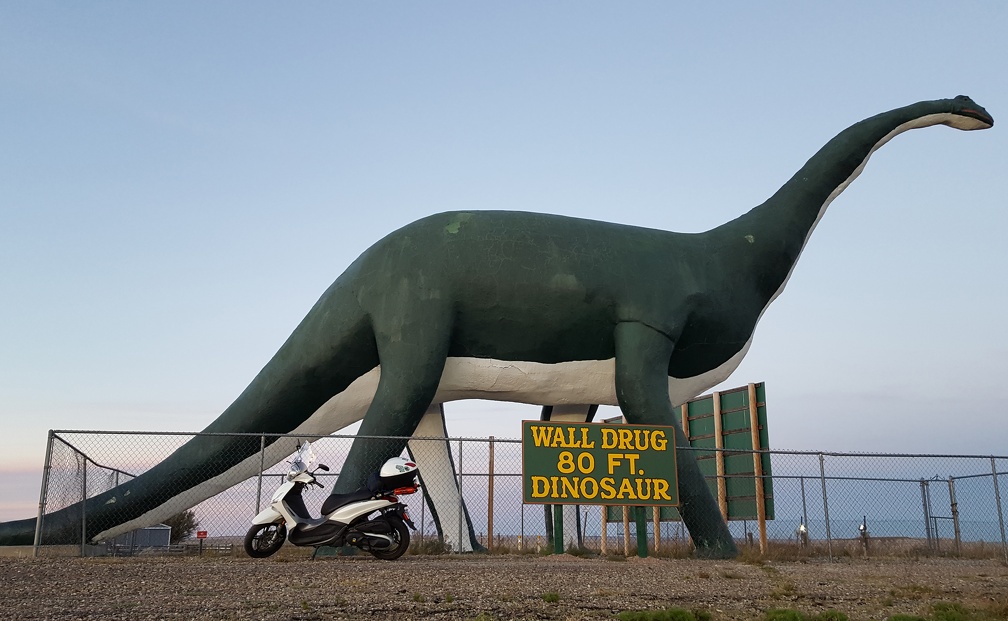 Another day, a different motel worker and I walking out back.  I've been hurrying this trip a bit, trying to reach Denver and then get over the mountains before winter closes in.  But that's also felt silly; I've covered a huge chunk of the country in less than two weeks and have no real end-date in sight.  It's getting down to the 40's at night, I ask how early the first snow might arrive.  She tells me I'd normally have weeks or a month or two, but couple of years ago they received a huge snowfall on October 3rd, just a few days from now.  Feet of snow piled up unexpectedly and tens of thousands of cattle froze and died.  My pace seems more wise.