Friday, March 17th – Saturday, March 18th
We arrived at Pudong airport Friday afternoon, were fingerprinted and photographed through customs (as is everyone, besides the potential language barrier it's actually a less intimidating process than going through US customs) and, having not done any research before hand, gamely joined the big queue to get a taxi.  Shortly thereafter were in a totally insane, hour long taxi ride into Shanghai.  It turns out you can take the train in, and that's a way better option.  Christy had warned me about crazy taxi drivers and it was a fun (although expensive) start to Shanghai.  It's possible his car was broken and the gas pedal only had full throttle or none; I did not think we'd see triple digit speeds given it was rush hour in Shanghai, but he managed!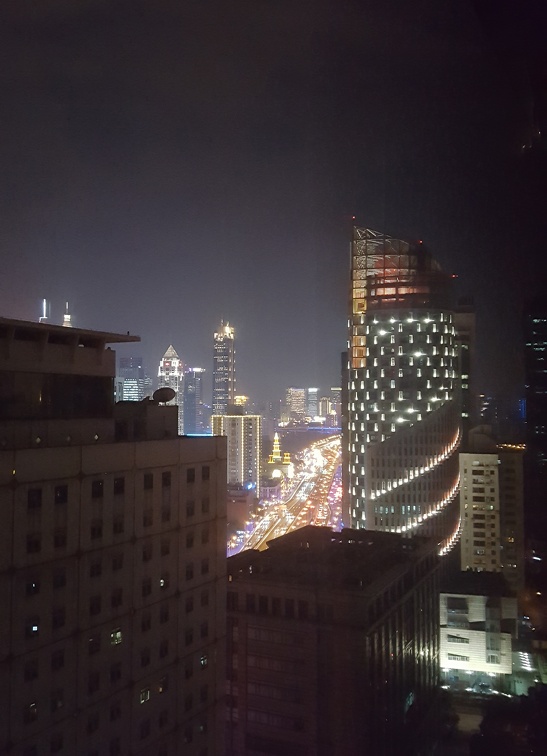 We strolled around a bit that evening, heading half a dozen blocks away to the famous East Nanjing Road section of town.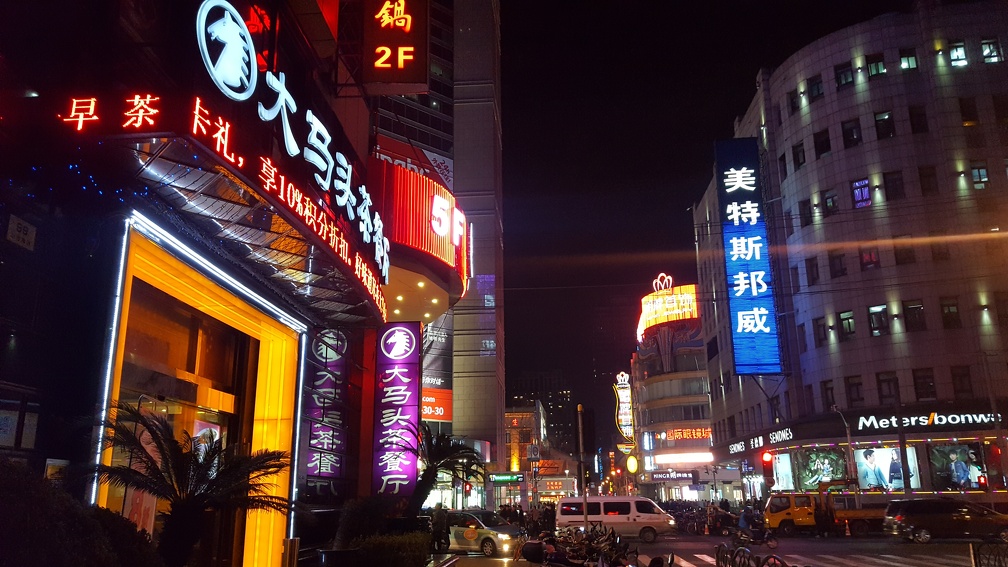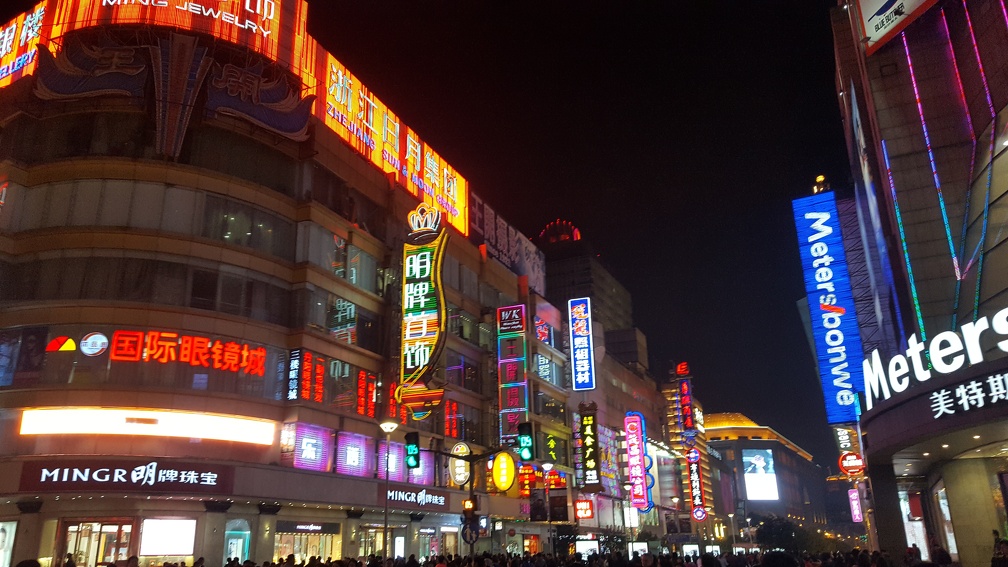 This is a busy shopping area; high end clothing and electronics have taken over so few of the old snack shops and food malls remain, but there are still some.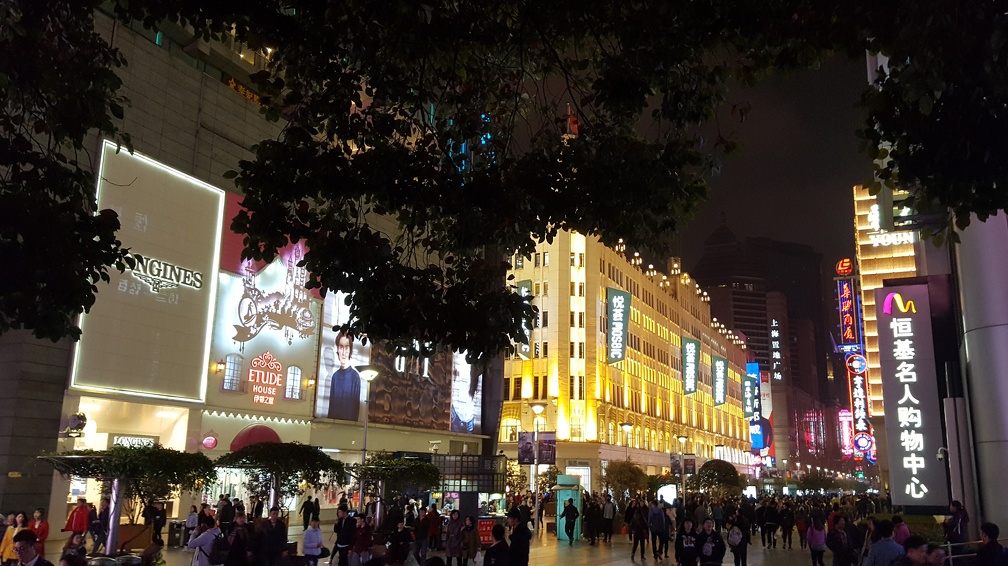 It's a fun place to walk around and we happened upon a shop that served Christy friendly breakfast so returned with some frequency.
On Saturday we walked to another famous area: The Bund.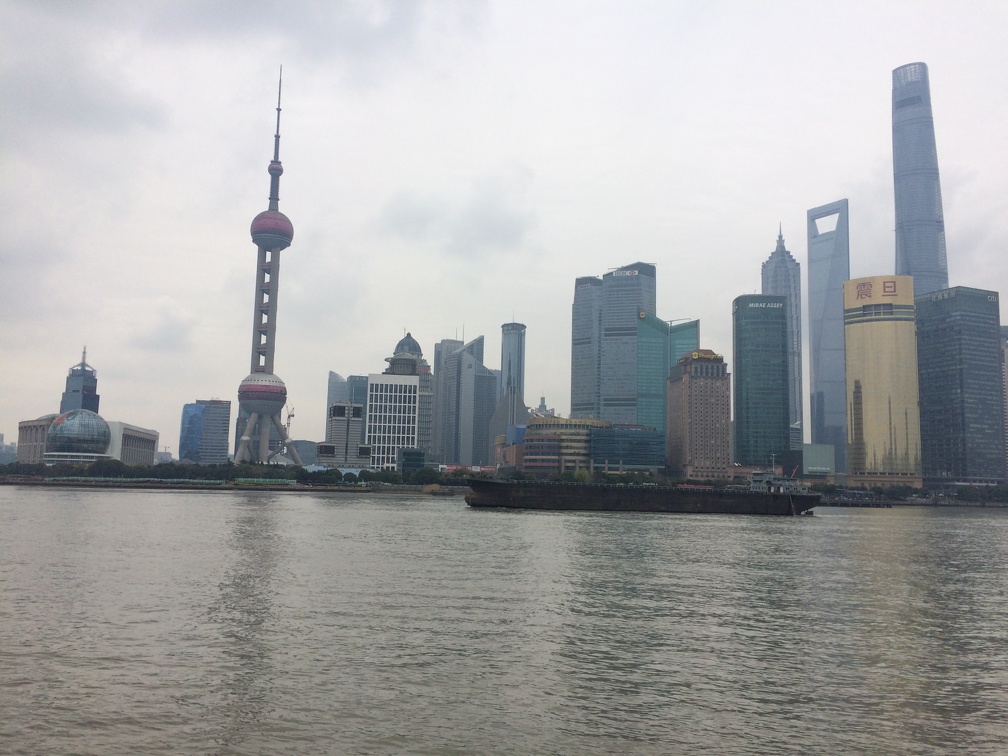 The Bund is an area bordering the Huangpu River with a large pedestrian walkway.  We saw multiple couples in full wedding dress having photos taken, and across the river it's easy to spot the The Pearl (the tower with the spheres in it).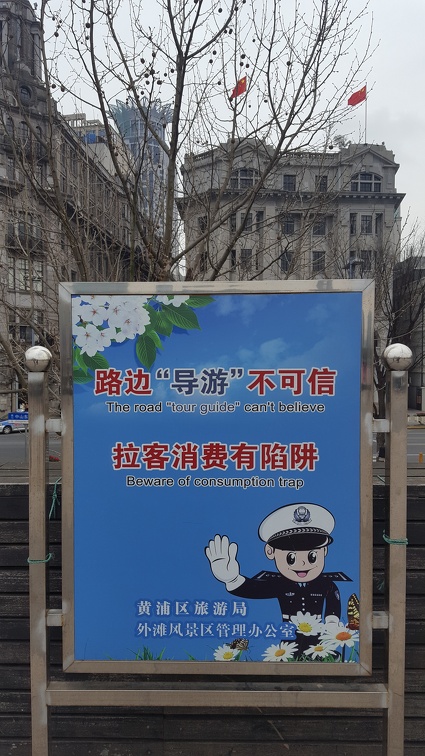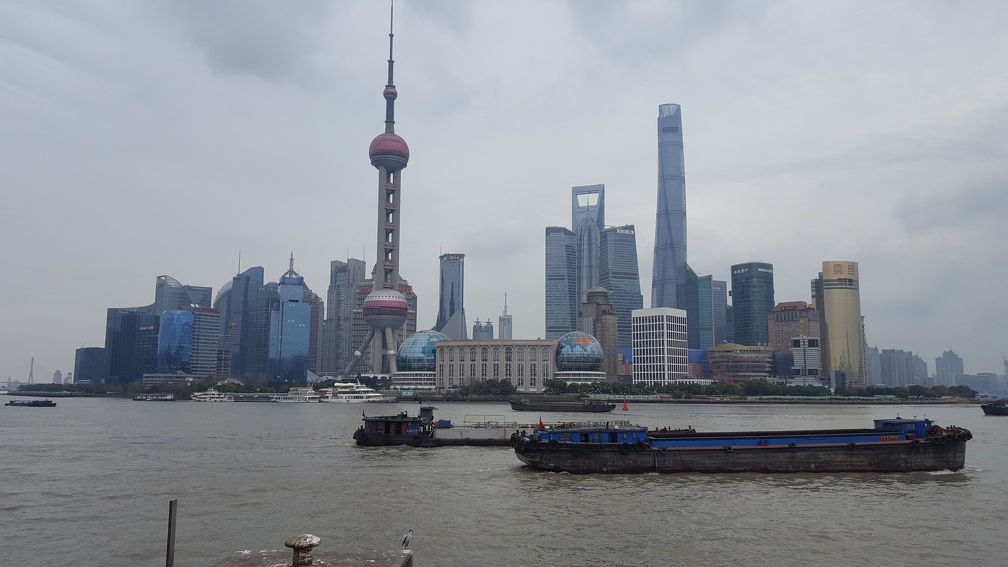 Construction is everywhere.  As we rode into the city we watched fields of construction cranes erecting new high rises.  Buildings are torn down blocks at a time allowing for giant projects to replace less efficient 2-5 story tall complexes.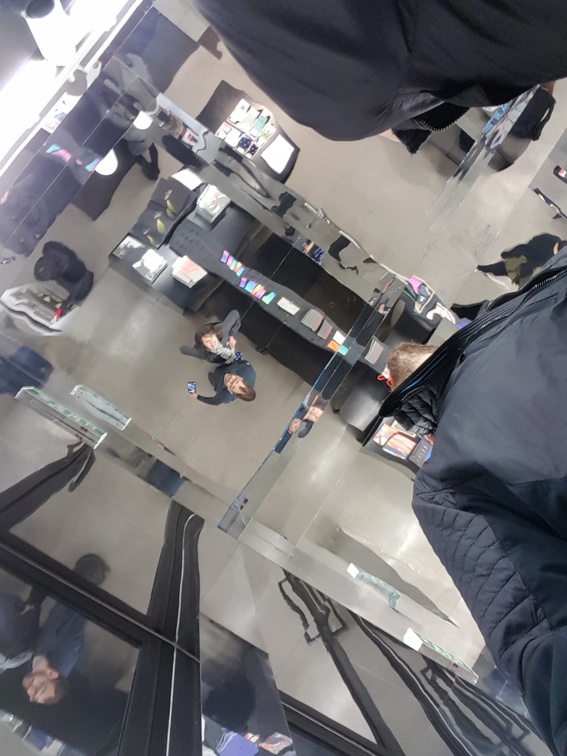 Reflective ceiling and walls from Song Dong's exhibit, "I Don't Know the Mandate of Heaven" which had taken over the entire Rockbund.  It was a great exhibit, including years of the artist's work, and filled up several stories of museum space.  They even let him decorate the museum shop (pictured).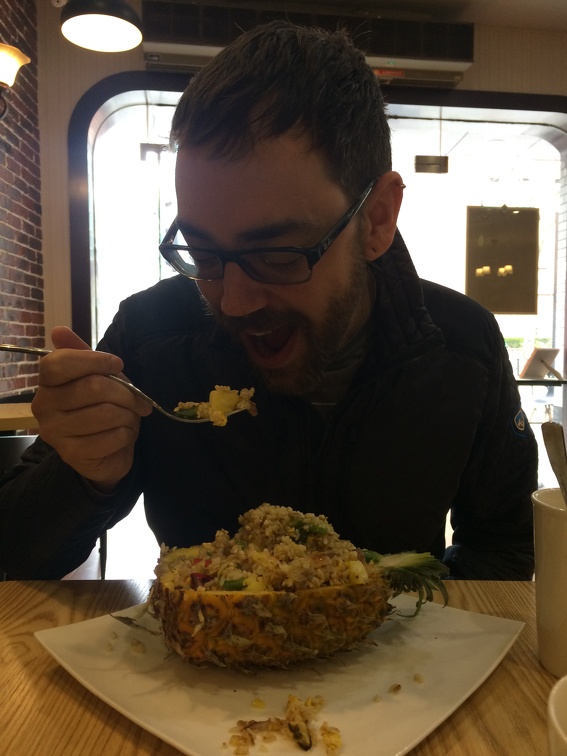 This was a tasty cafe where the owner regaled us with tales of his travels and loudly exclaimed his issues with the current government.  The last part made me distinctly uncomfortable.  Not because of his words directly, but more the possible danger that hearing those words could put us in.  Free speech: not something we should take for granted.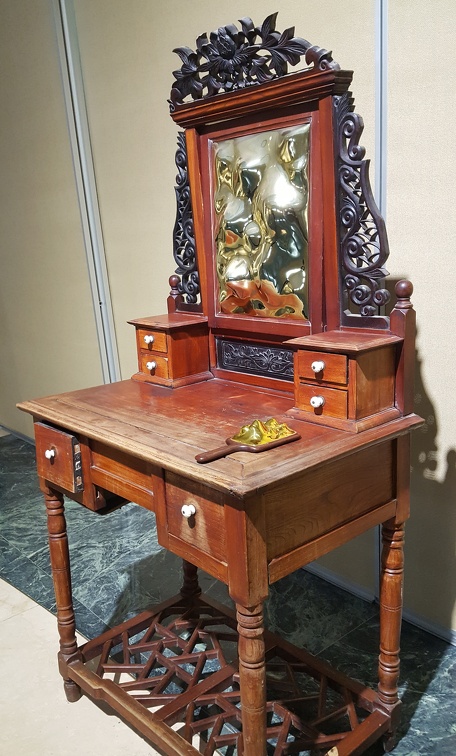 Lots of great art galleries in Shanghai!
We spent the day walking all over and then wandered around trying to find a place that had food we could eat.  Eventually we ended up in the Zoo Cafe.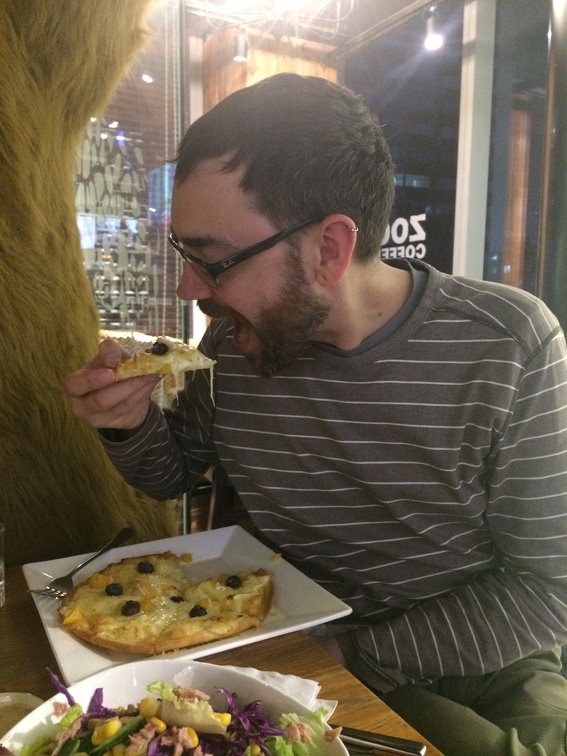 An exhausting and great first day in this massive, awesome city.