Denver is definitely my favorite city of the trip so far, I had a great time there and managed a little bit more exploring in my second week. Robin and Kevin also returned and it was great to hang out with them a bit more before heading off into the mountains.
I'm going to do this post a bit backwards.  I ended up going to the Museum of Contemporary Art Denver first, but I'll put those photos last.  The museum itself was interesting; they don't have a permanent collection so it's constantly rotating shows.  They had an exhibit by Kim Dickey which was awesome and a couple of other shows.  Nice rooftop cafe and views of downtown.  A fun space.
What you're really here for are the photos of Buffalo Bill's Grave.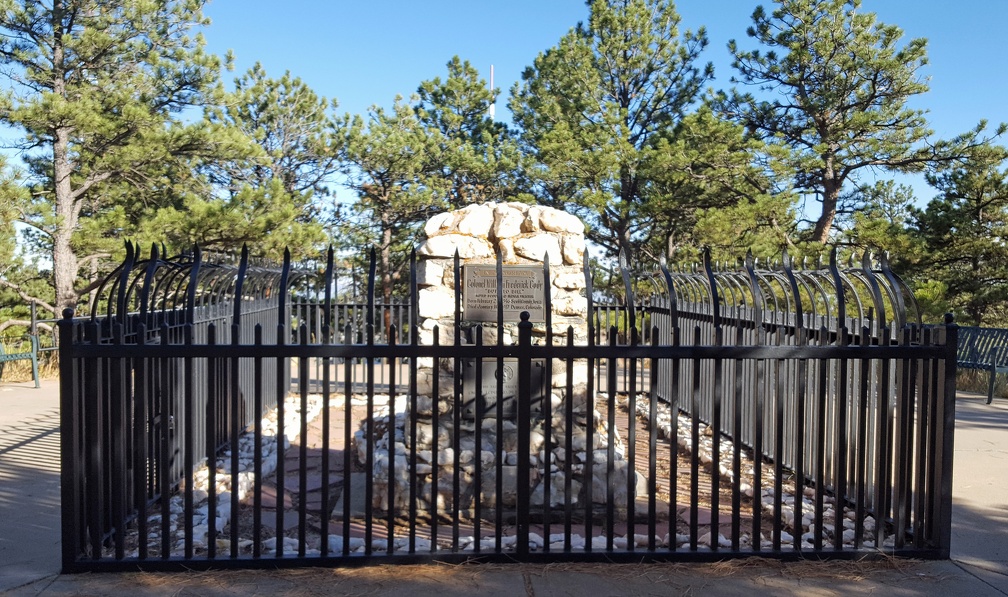 The grave itself isn't much, a random tourist trap but it's located on Lookout Mountain which has views of Denver.  I took up a trip up here after my second session getting the scooter fixed up, this time they tore open the front and tightened some loose caps that were leaking coolant.  They also had the center stand in, so replaced it.  Piaggio is known for using cheap clamps and this is the second leak I've had.  It seems like a strange move for a company that's been making scooters for ages (they own Vespa), and I've had mixed feelings about the build quality of my bike in general.  The engine seems rock solid, which I'm grateful for, but things like leaking coolant from different locations, intermittent issues with the dashboard buttons and the center stand collapsing have all led to my wariness of recommending the bike to others.  I'm also a lot harder on this bike than most folks will be, but still.
Anyhow, I used the trip out to Lookout Mountain as an excuse to push the scooter hard up I-70, keeping up with the fast lane in rush hour traffic and running fast up the mountain.  I took a slower, long meandering route back and no leaks so far.  I was pleased.
One of my favorite parts of the drive was my mapping software often telling me, "turn right on LOOKOUT! mountain drive."  This happened on multiple occasions and startled me every time.  My standards for comedy are low.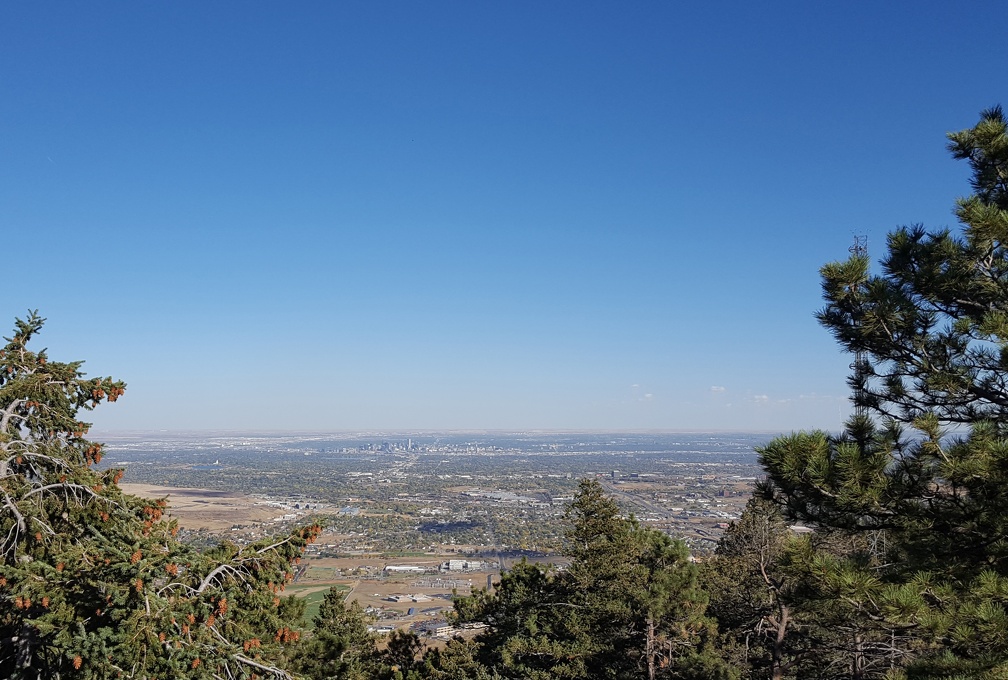 Speaking of Robin & Kevin – I had an awesome time staying with them and going to all kinds of crazy places they recommended.  The Schoolhouse was great, and I ended up at the Arvada Tavern one night for a cocktail and was required to order a second purely because it involved them torching a piece of wood as part of their Smoke & Mirror cocktail.  It was delightful.  Robin made us some awesome dinners and then forced me, practically at gunpoint, to eat a fabulous meal at the Bacon Social House (I'm a vegetarian, although their tater tots looked amazing.  Bacon had a few veggy options and mine was great).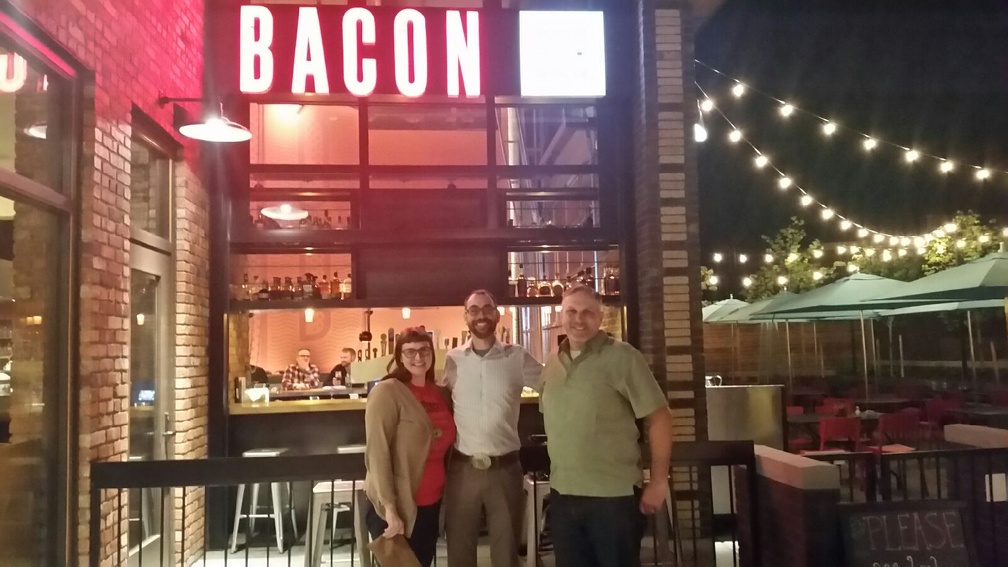 It was a nice way to end my stay in Denver.  I had a great time, it's definitely high on the list of possible-places-to-move-whenever-I-get-done-with-this-wandering-life.
Ok, art from the museum.  Doing this last since I'm not sure how interested most folks will be, but I wanted to show Christy some of what's going on: