I took two trips outside the park while I was staying in Moab, one to hike a trail to Corona and Bowtie Arches and another to Dead Horse Point State Park, a park which takes longer to say than to explore.
The drive down to the Corona Arch trail head is beautiful; you follow the Colorado River as it winds its way through canyon walls.  A little while south of Moab the road closely hugs sheer cliffs.  This handy access, perhaps combined with the added danger of being run over if you survive the fall, has led to a bunch of rock climbers scaling the rocky heights.  It's a bit startling to drive under the tiny people climbing ropes and invisible handholds above you as you pass by.
The hike to Corona and Bowtie arches is lovely, a good bit of rock scrambling and only about a mile and a half each way.  It ends up on a ridge with both arches spread before you.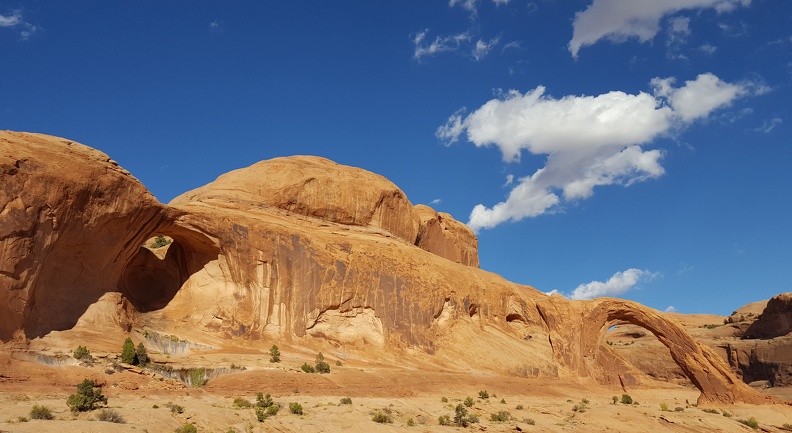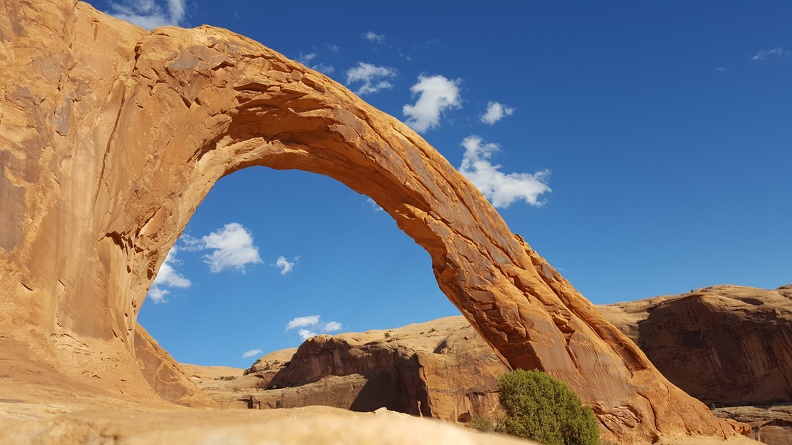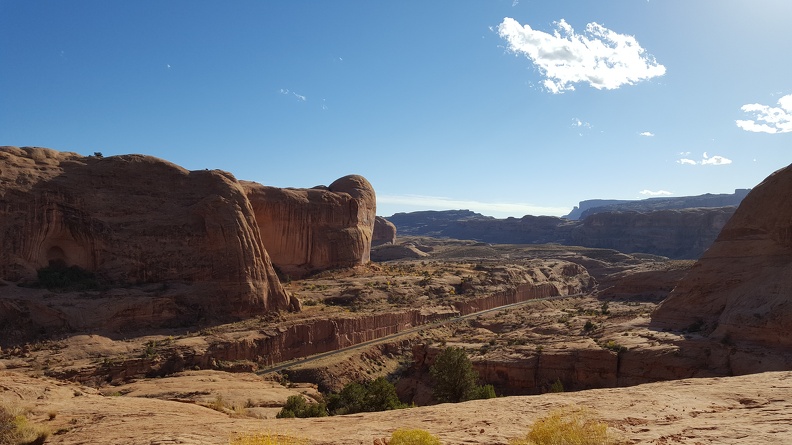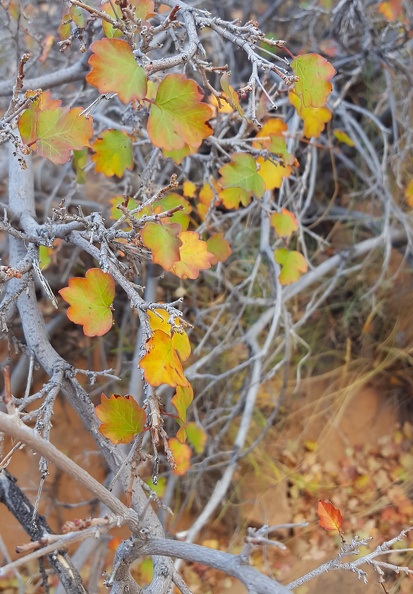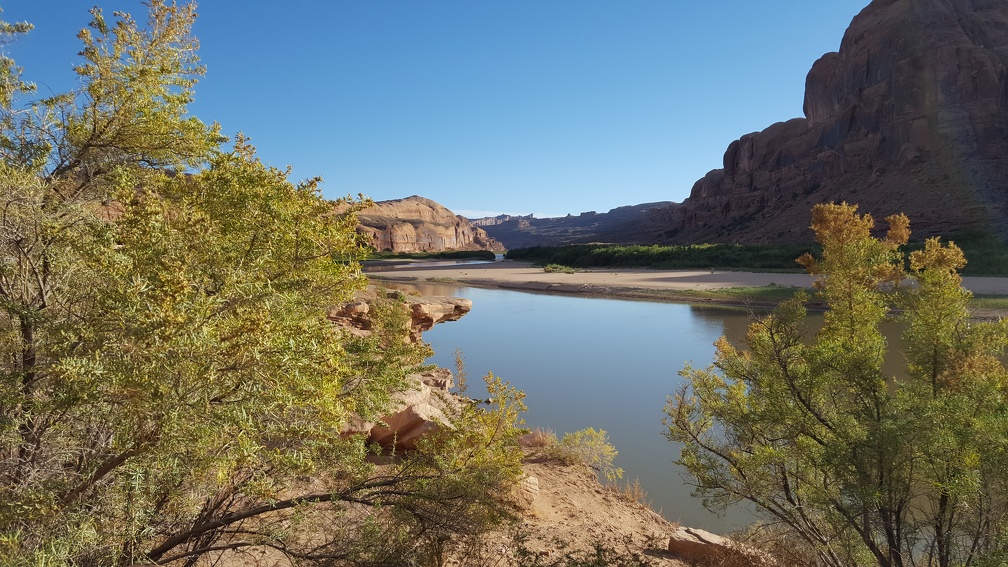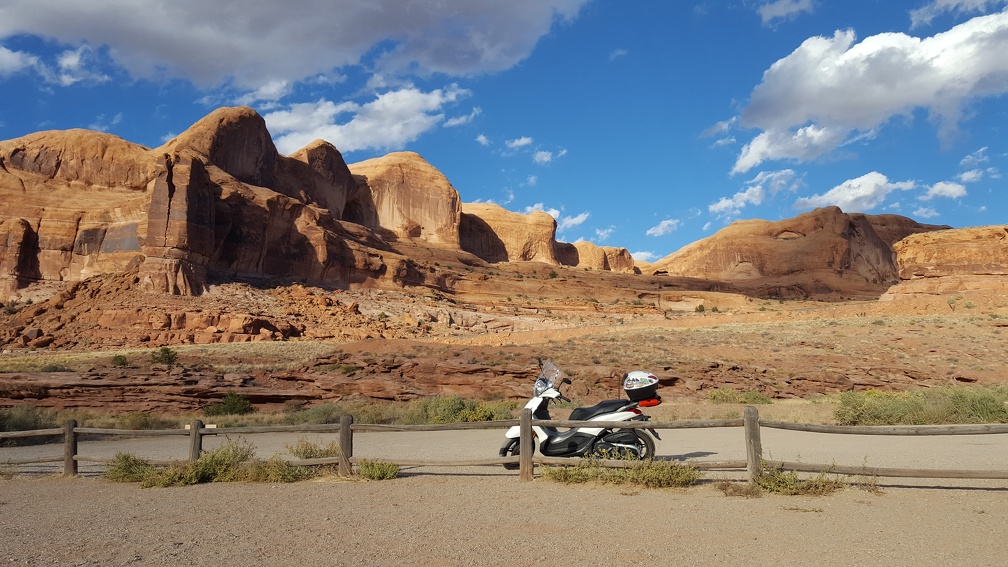 My other trip was a bit farther out to Dead Horse Point State Park.  I wanted to take the same road there, and could see a small connecting road on Google Maps but instead took the main route.  Once in the park I asked a ranger if I could go back that way.  "No, it's a dirt road and all dirt roads around here really need a high clearance, 4-wheel drive vehicle."  We both looked at my low clearance, 1-wheel drive vehicle for a moment before moving on to other topics.
Dead Horse Point is a plateau that narrows to a small area.  It's very high up and offers really impressive views of the surrounding area.  That's really all there is to the park.  There are a number of other hiking trails and maybe some of them take you to amazing sights, but they seem more like normal-for-the-area hiking with this view being the main attraction.  As all my explorations, this was done in late afternoon so it was nearly impossible for me to capture the view without the sun in the way.  In the shot above you can see it reflecting off the Colorado River.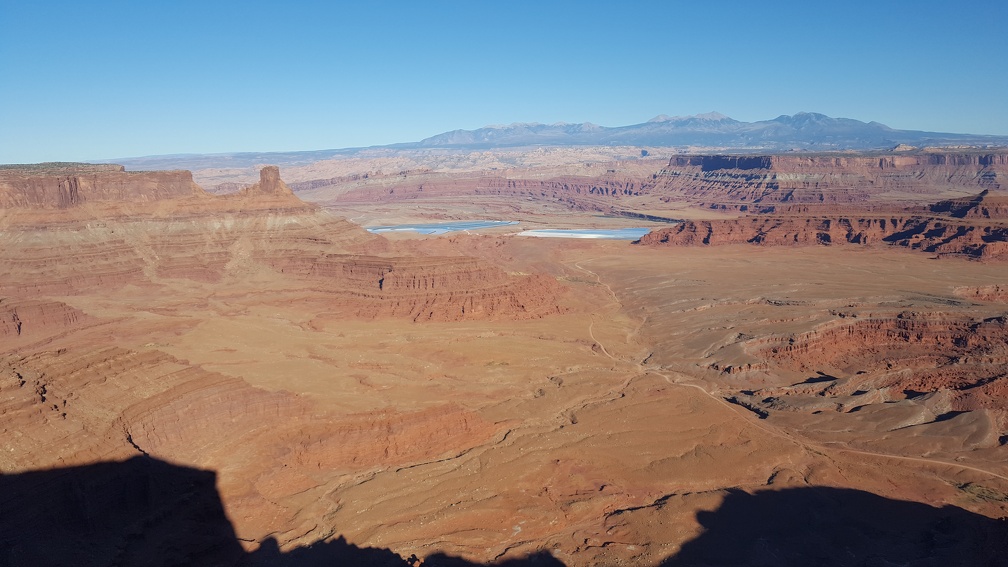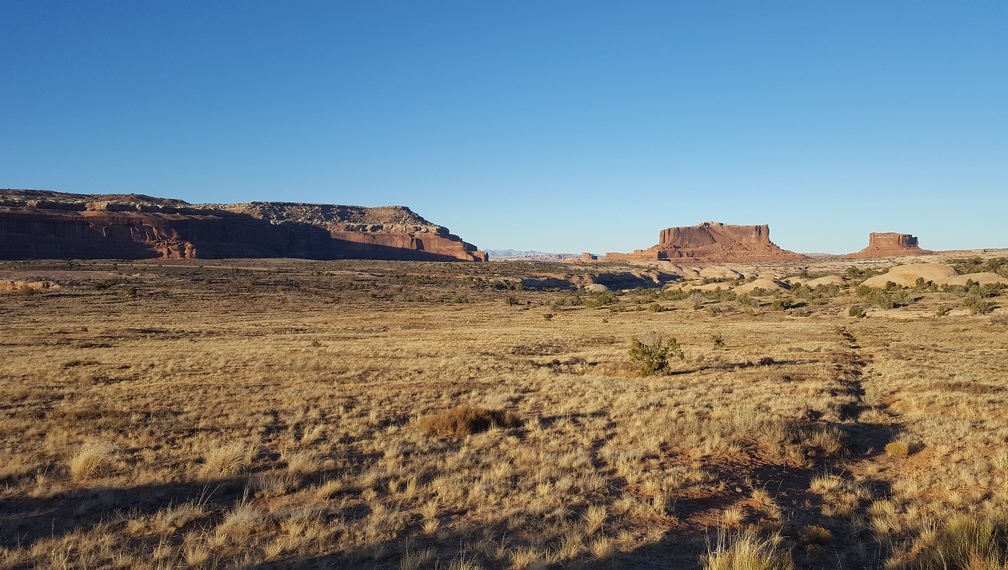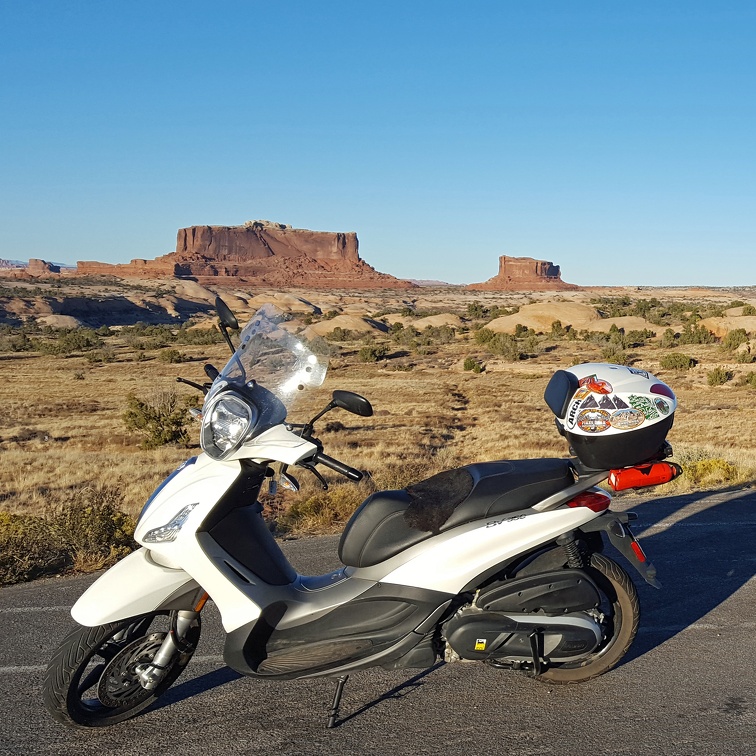 It's a little strange to me that I've summed up a week in two posts, especially since I did take several hundred photos while in Moab.  It was an odd week, every afternoon I would slather on sunscreen and a hat and every night I'd return slightly more sunburned than before.  I was in another Airbnb, this one I've referred to as The House of Ninjas.  The host and his girlfriend worked jobs at odd hours and it was a tiny apartment but I could never tell when they were home or not.  They were super quiet and we spent the week trying to tiptoe around each other with very different schedules, and largely succeeding.  The apartment itself was spartan, very little furniture, the downstairs main room had a small sofa, TV, a katana propped in the corner and a bookshelf with a beginners guide to quantum mechanics alongside a tome of teenage spell-casting.  Moab.