Thursday, December 15th – Saturday, December 17th
I spent a brief few days in Nashville and had a marvelous time.  Do I have photos of my fabulous hosts?  Of course not.  But I do have plenty of cat pictures.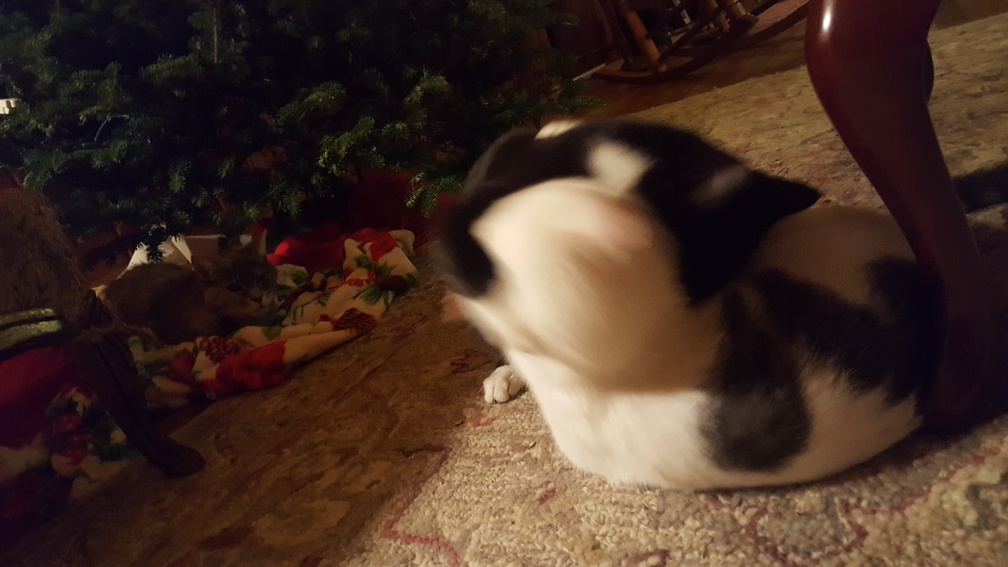 Faithful blog readers (hi, parents!) will remember that Anne Elisabeth was the one who provided me with the best destinations to see in LA and surrounding areas.  It felt like another looping connection of this trip to be seeing her in person.  Nashville would be my final stop before returning to Ohio, so this was also a bit of a "goodbye" to the first leg of this trip, and I couldn't have picked a better spot.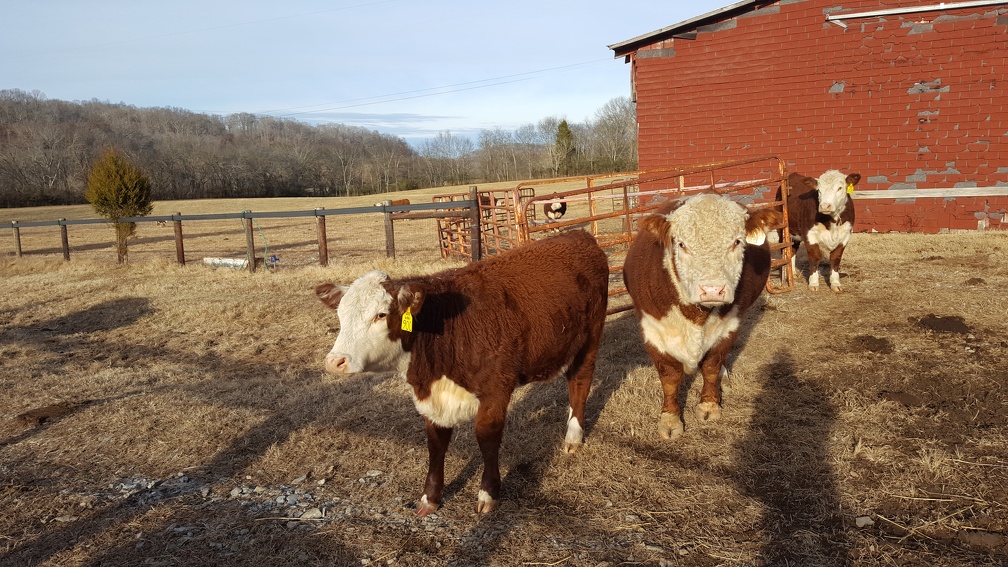 Anne Elisabeth & Gray live in a wonderful old house nestled in the foothills near Nashville, with cattle and a horse in the fields behind them and approximately one million barn and indoor cats.  Coming from the sparse desert, it was a tidal wave of curious, often fuzzy, life.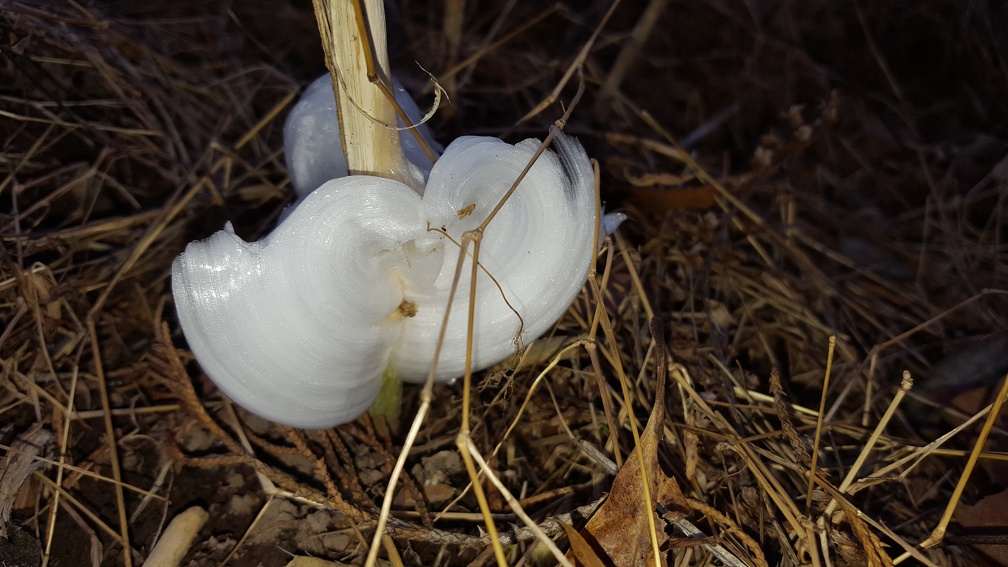 A cold snap hit while I was there, bringing frost after I arrived (and fortunately breaking on Saturday before I left).  On a hike through the woods Anne Elisabeth pointed out these ice formations which form at the bases of some plants.  Lovely treasures scattered on the forest edge.
Being at Anne Elisabeth & Gray's house during the holidays is pretty much the best thing ever.  Not only are they fabulous people, but their love of horror and holiday decorating combine to create an amazing display.  Also there are cats.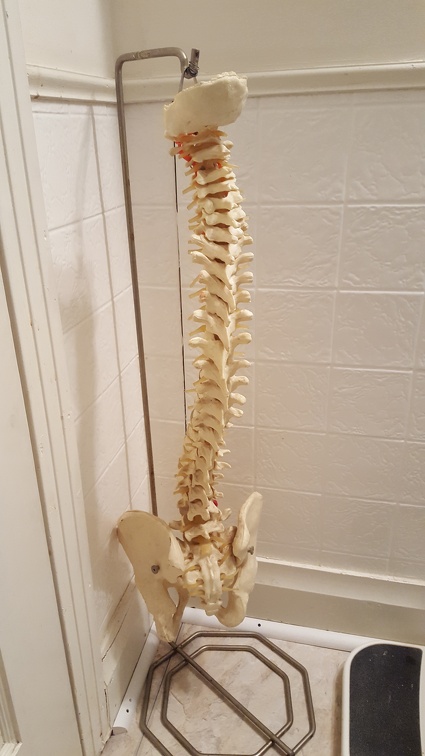 I was only there a few days and managed to have a tremendous time.  My hosts are some of my favorite folks, Rebecca stopped by one evening to hang out and prepare elaborate cocktails (oh my god, you people are all amazing), and Grey took us all out to Santa's Pub which is a tiny, smoky, double-wide trailer turned into a karaoke bar run by a fellow with a big white beard.  Amazing.
If you find the above selection hilarious, you're one of my fabulous friends (or should be!).  I seriously don't understand how I ended up knowing you people; you are the best.  Thank you so much for those of you who hosted me along this journey!
The weather on Saturday was projected to be a lot less chancy than Sunday, so I headed off, into a mild day.  I was hoping to make it up I-65 and I-71 without too much issues, and I ended up with a few impressive storms but arriving before dark.
Early in my trip, shortly after I'd crossed the border into Kentucky, I stopped for gas and had the familiar sight of someone doing a clear double take when they spotted my scooter.  The man wandered over and asked, "did you drive that all the way from Ohio?!?"  I've fielded this question a lot on this journey but he was so clearly flummoxed and we were on a state that shares a border with Ohio!  At first I thought he was joking, but eventually said, "um, yes.  By way of Los Angeles."  I thought he was going to fall over but instead he whispered, "that's amazing" and wandered back to his car.
I'm back in the midwest.