Friday, November 25th
The Friday after Thanksgiving was a full day including a fantastical science museum, an abandoned hospital full of art and an amazing bookstore.  I started off by heading downtown.
I found a parking spot, talked to a random passing pedestrian and confirmed, again, that I had indeed driven it all the way from Ohio.  He was a former Ohioan whose father is a sculptor in Columbus so we had lots of overlap.  Then I headed a few blocks over to enjoy coffee and another amazing breakfast burrito at Grand Central Market.
GCM is basically a covered collection of vendors, for Ohioans it's like a larger version of the North Market.  Breakfast burritos are totally a thing in Southern California and, when done well, are amazing.  It's not a quick process, always takes about 10 minutes or more but that means freshly cooked, crispy hash browns.  I'm typing this from Ohio and feeling very sad right now.
Eventually I waddled off, checked out the Bradbury Building (above) and then went to The Last Bookstore.  It's an amazing place, a couple of floors of books, art and nooks full of treasure.
I made a purchase and tried not to hyperventilate about adding anything to my already stuffed bags.  Then it was off to the Human Condition.  I'm not sure how long that link will work, but this is an abandoned old hospital which they took over and added 3 floors of contemporary art.  I visited the last weekend it was open (lots of shows end as November does) so I think it's only up in virtual form now, but it was super cool.
I suppose I should call out that there are a lot of pictures to follow, some of which might be NSFW.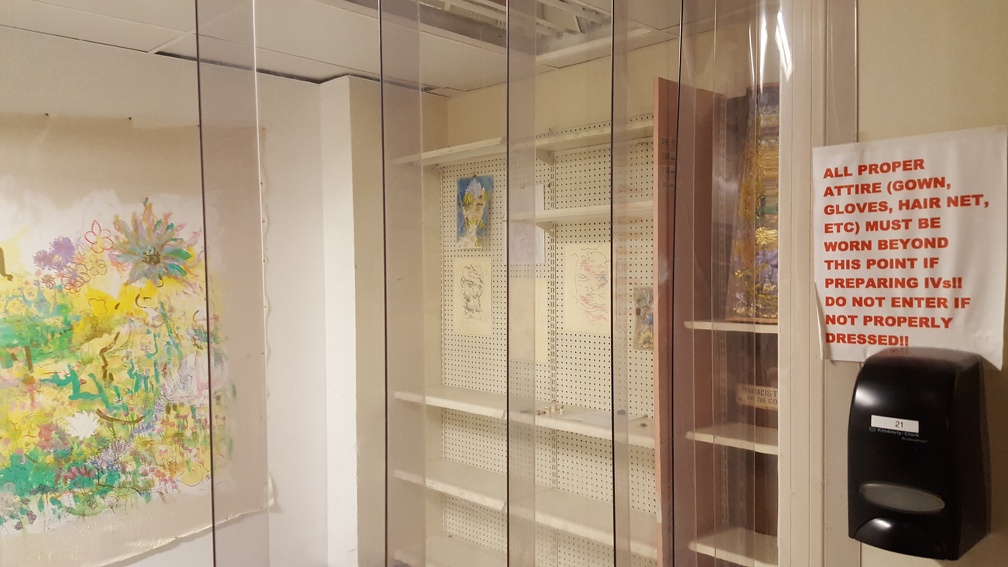 The Kitchen!!  The color Baker-Miller Pink has been (sometimes) found to have appetite suppressant qualities so Reynolds painted a kitchen with it. There's a cookbook, all blank, pink pages; the more you "read" the less you feel like eating. Also an box with a fan emitting a not-unpleasant but theoretically also appetite suppressant smell, and a video in a secret closet playing cooking shows inverted and in pink.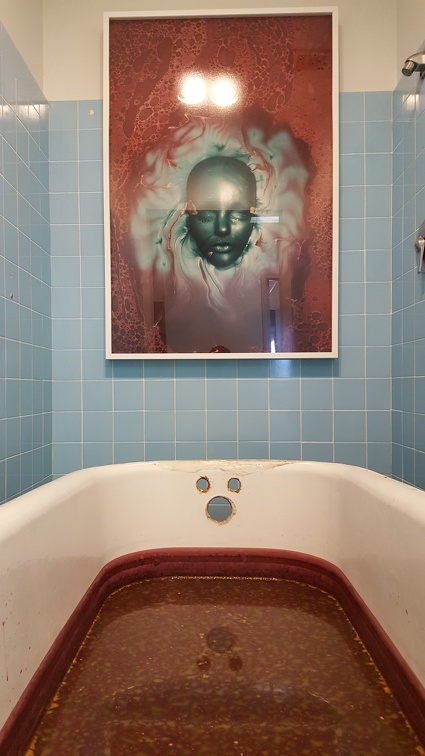 I'm a big fan of art in bathrooms.  No, really.  It's a thing, although sorely underrepresented in this show.  There are some great examples of the art being integrated with the space, but for the most part I felt like there was a lot of opportunity lost by bringing in work that wasn't designed explicitly to be here.  Which is what you get when you gather pieces from a bunch of heavy hitters in the field, a trade-off which is difficult to argue against.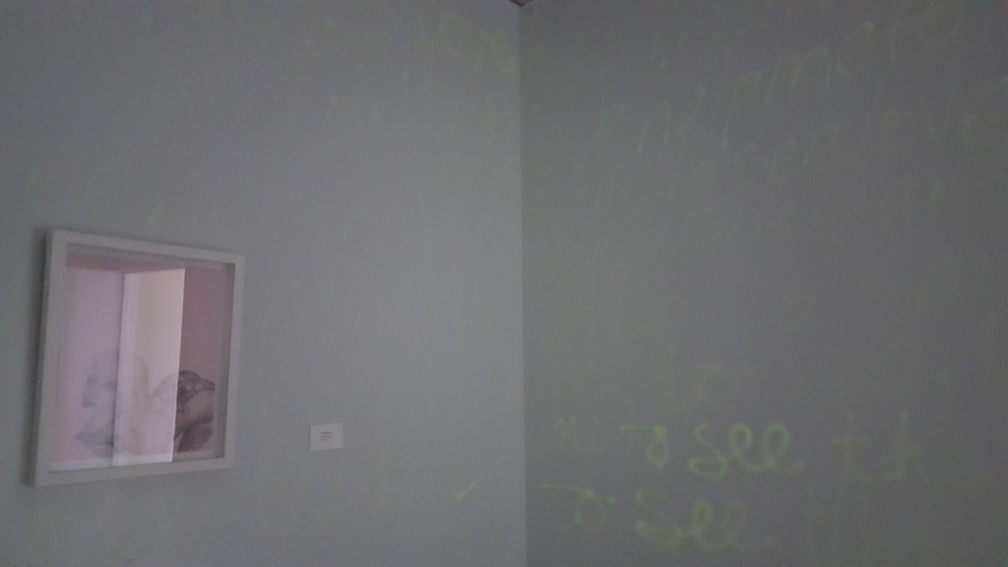 If you happened to notice the faint words scrawled on the wall in this room you might figure out to turn out the lights and expose the hidden glow-in-the-dark graffiti.  I loved this part, despite causing initial consternation among my fellow wanderers.
This sculpture is simple, easy to pass by, and super creepy the more you stare at it.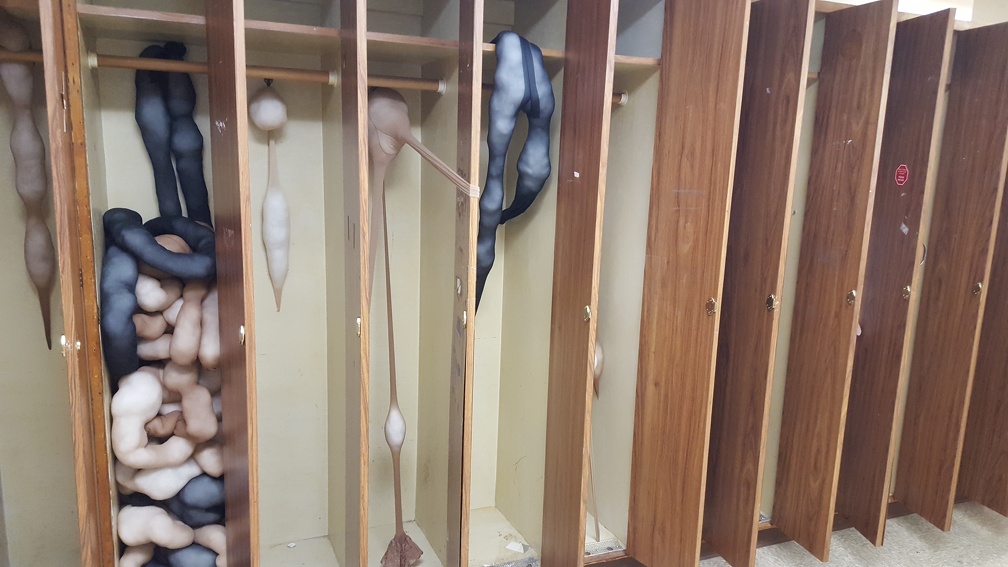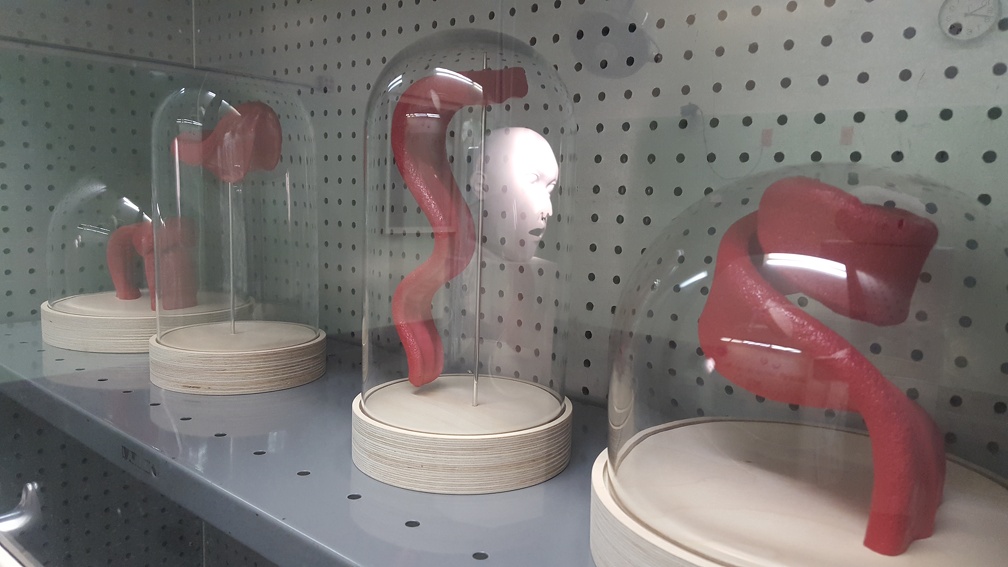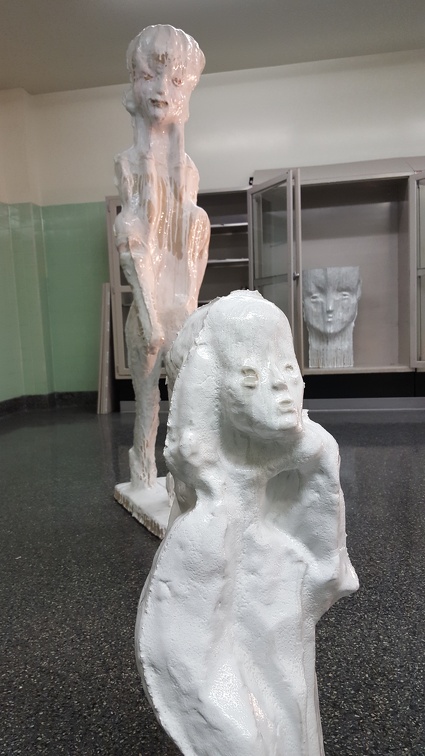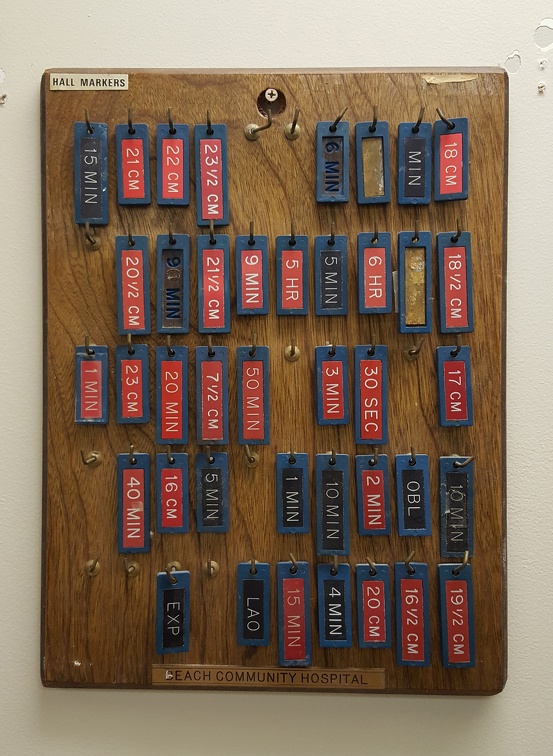 So that's a glimpse into the really astounding Human Condition.  As with nearly everything I did, an awesome recommendation by Anne Elisabeth and I'm so happy to have seen it.  This whole day did strange things to my brain, and what I saw continues to reverberate in lovely ways.
After leaving the hospital grounds, I headed off towards the Museum of Jurassic Technology.
Random building encountered on the way.  LA is so big and sprawly and has these treasures scattered all throughout.
It's hard to know what to say about the MJT.  It's a magical place, perhaps a science museum based on things that never happened but should have.  The place strongly resonates the parts of my brain long inhabited by Borges.  I'd read a friend's copy of "Mr. Wilson's Cabinet of Wonder" a few years back (thank you, Joe!) but when I showed up at the museum I'd forgotten that this place was from that book.  I spent most of the time wandering around feeling this strange cross of deja vu and like I had a narrator in my head repeating a story similar to what I was observing.  Made the experience that much more disconcerting and fabulous.
The Museum of Jurassic Technology: it doesn't allow photos and you should totally go.  One of my favorite exhibits was "Obliscence, Theories of Forgetting and the Problem of Matter" by Geoffrey Sonnabend.  My gift to you.