Monday, February 20th – Sunday, March 5th
Two weeks in San Diego!  Did I see all my old friends?  Did I hang out and enjoy the beach?  Well mainly I got over a cold and spent time hunting down last minute supplies and trying to figure out what and how to get to China.  The first week I was in a hotel, and then the second week was staying with some wonderful friends who basically made the whole visit to China possible.  And also attempted to shatter me.
My hotel was just down the road from Presidio Park, one of San Diego's best, quiet little gems tucked away on a hilltop.  I spent a couple of evenings there resting, eating vegetarian burritos (SO GOOD, why can't the rest of this country figure out how to make you?) and enjoying the spring (aka: San Diego) weather.
I did manage to connect with a few friends, and feel guilty about not reaching out to more.  I did reserve an evening to go to Old Town and finish my unintentional quest of following The Mormon Battalion across the country.
The LDS has a museum here and it's great.  It consists of a tour with guide and a bunch of characters that leap out of digital picture frames and follow you through the exhibit, chatting back and forth with the guide the whole way.  I'd first heard about the battalion in Salt Lake City and had been finding monuments and mentions of them since.  The actual trek was over 500 volunteers starting in Iowa, heading down near where we lived in Kansas and eventually across to San Diego.  It's an impressive story, I'll direct you to a somewhat more neutral Wikipedia article about the march, but if you're in San Diego I totally recommend a visit.  It definitely feels like the LDS mastered the lessons learned in creating their Salt Lake City presentation in putting together this mix of history and propaganda.  And, as was always the case, they had friendly folks on hand to answer any questions and give a very low pressure sales pitch for becoming a Mormon.  I didn't convert, but thoroughly enjoyed the experience.
I healed up in the first few days, had great dinner with some friends and on Saturday moved into the house of the ridiculously generous Sandra & Mirko.  It was fabulous to see them again; they are wonderful people with a lovely house full of art and cats and light and good vibes.  I made various phone calls and then did what appears to be always required: rushed to a FedEx station just as they were closing to pick up the last of my Absolutely Must Haves for China: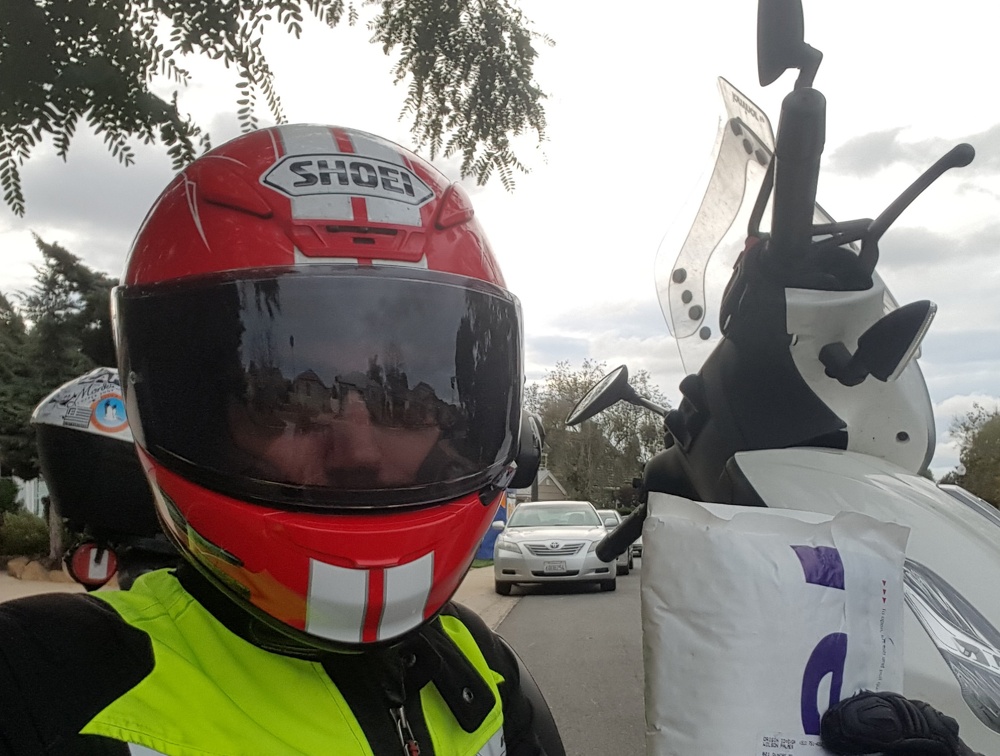 There were still a bunch of details to work out (like: how to get to LA where my flight would depart and what to do with my scooter for a month, etc.) but I was crazy happy to get my passport with visa in hand.  The trip to see Christy was officially on.
On Sunday my friends and I took a little hike.  Nobody was quite sure how long it'd be; internet reports had vacillated between 10 and 14 miles, and we might not be able to park quite at the trailhead since my scooter doesn't fit 3 and Sandra's cute VW bug does not have high clearance nor 4 wheel drive.  It turned out to be a beautiful hike through the desert, following an abandoned train track through hills and tunnels and ending at the world's largest wooden trestle bridge.  The only downside is that we ended up hiking 18.6 miles which pretty much destroyed us all.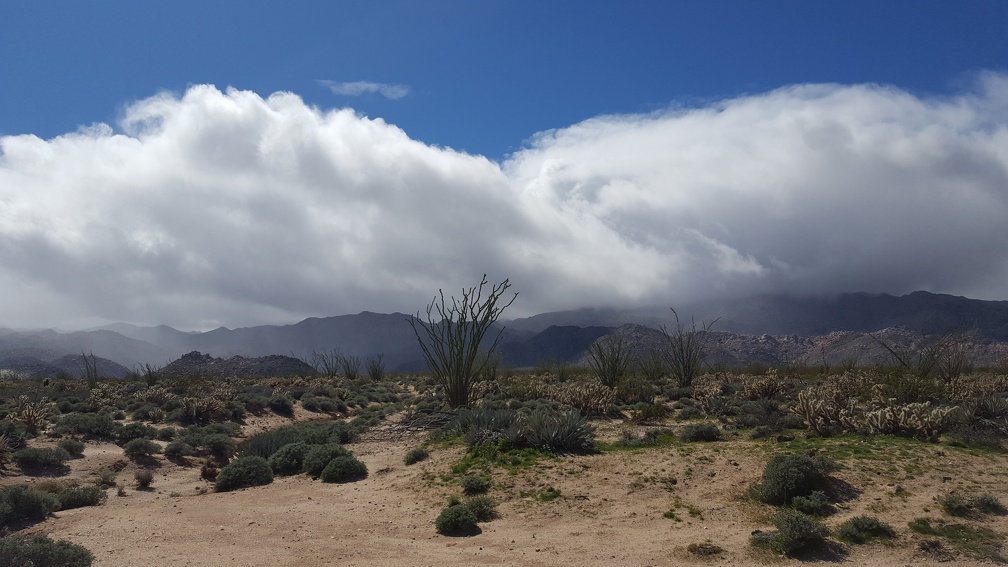 The hike was on the other side of the mountains, back to where I'd been warm and happy scootering in to San Diego.  We did catch bits of rain on the hike, but had rain gear, lots of water and flashlights.  We were prepared!
Windmills!  Sandy roads!  Abandoned scrap metal!  And we haven't even hit the trail head, yet!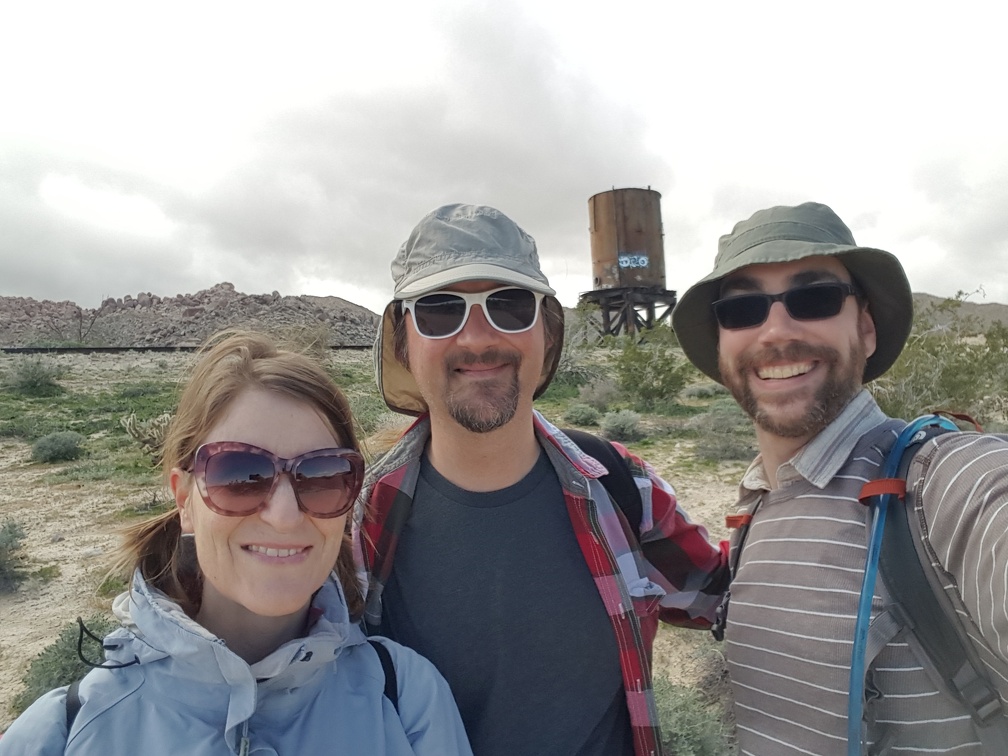 Prepare for a deluge of photos.  18 miles worth of them!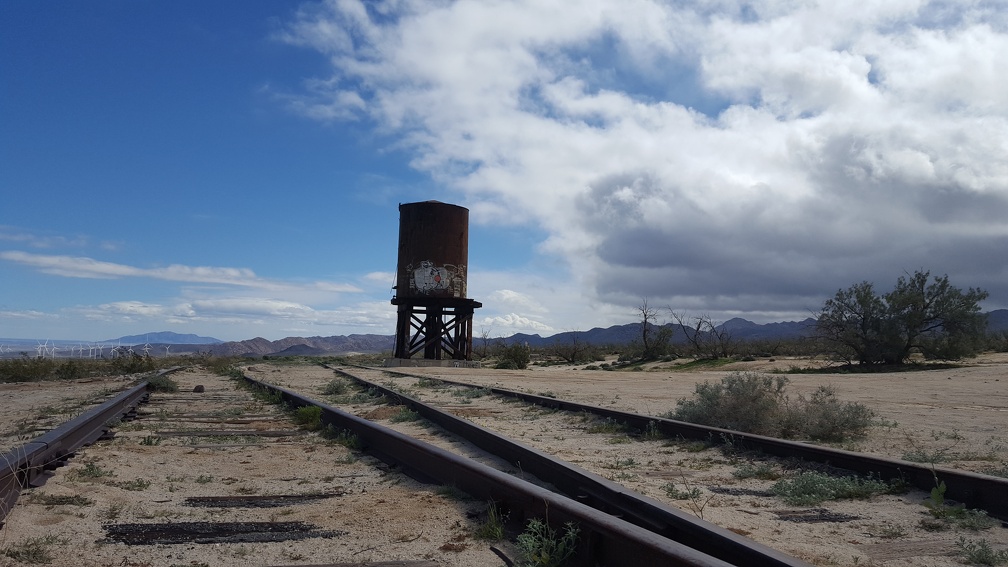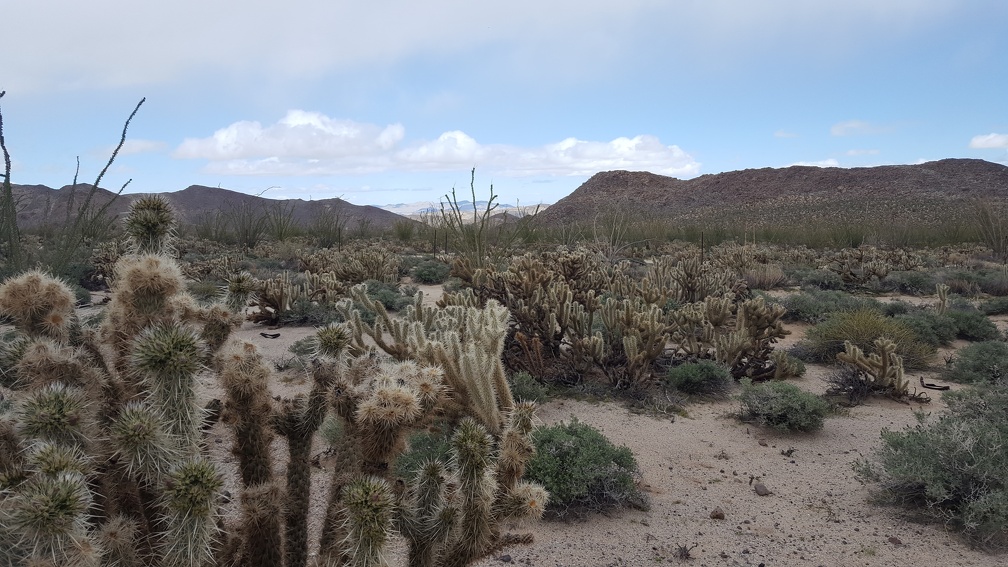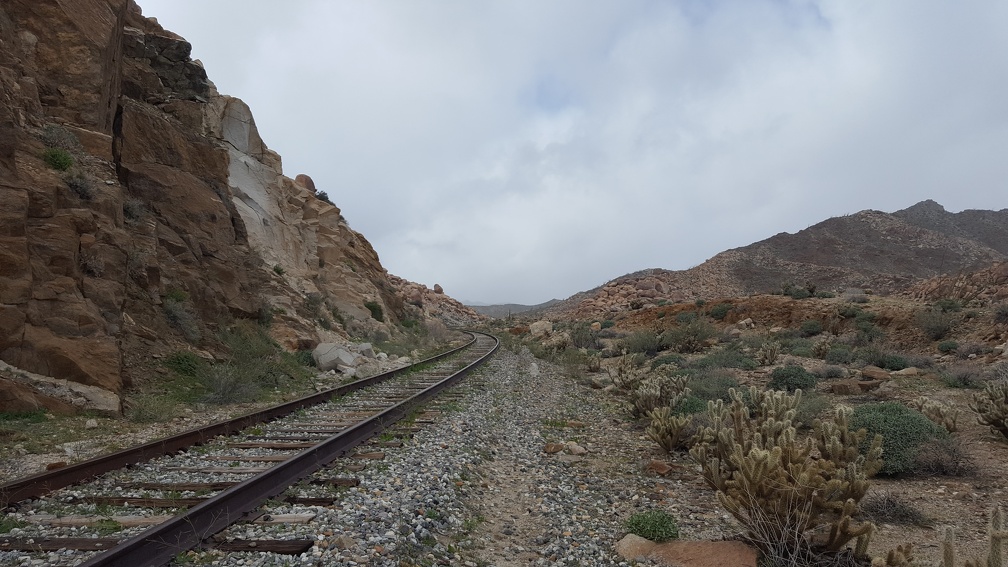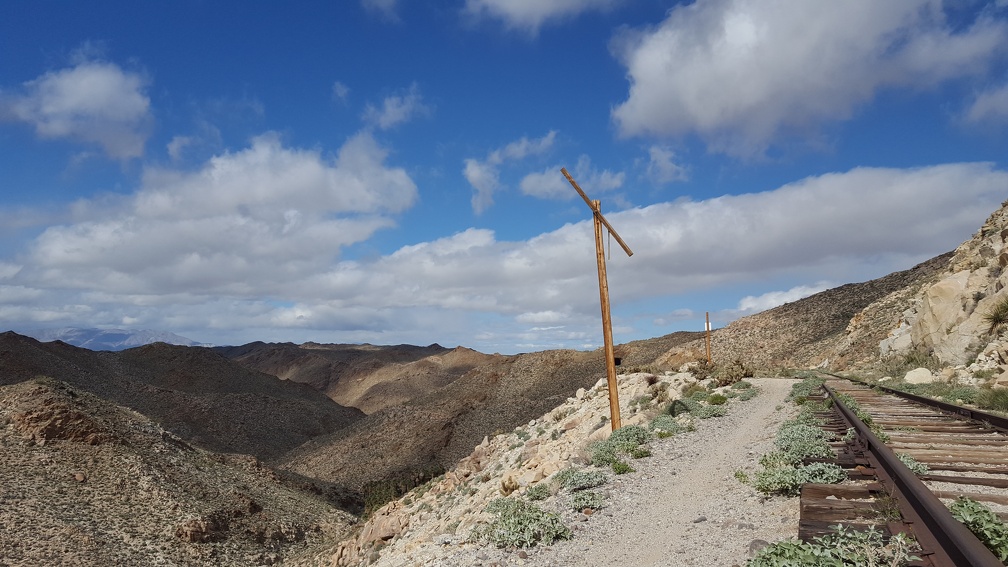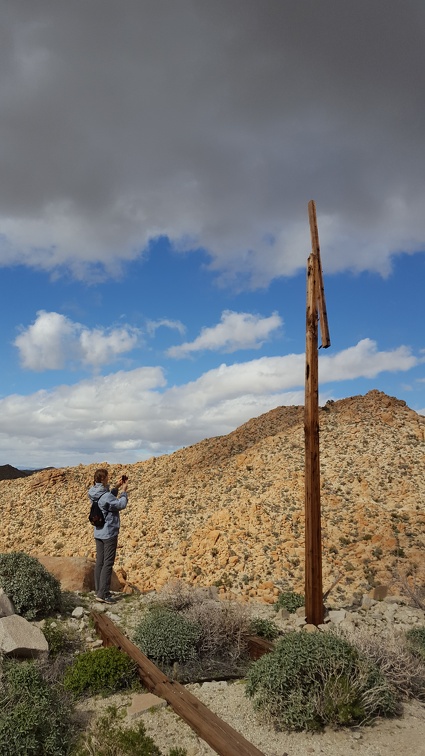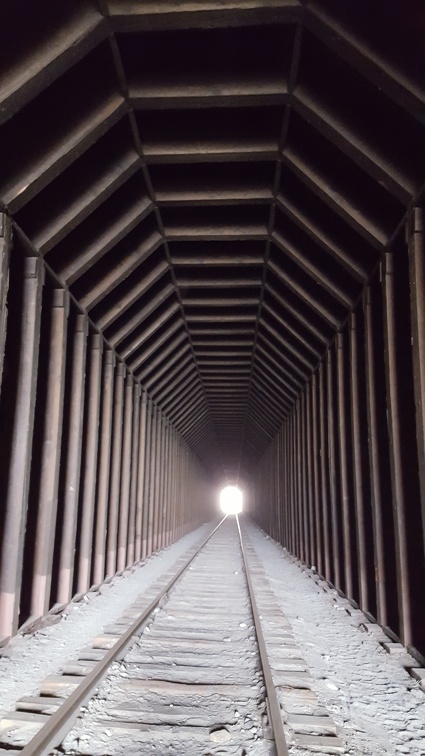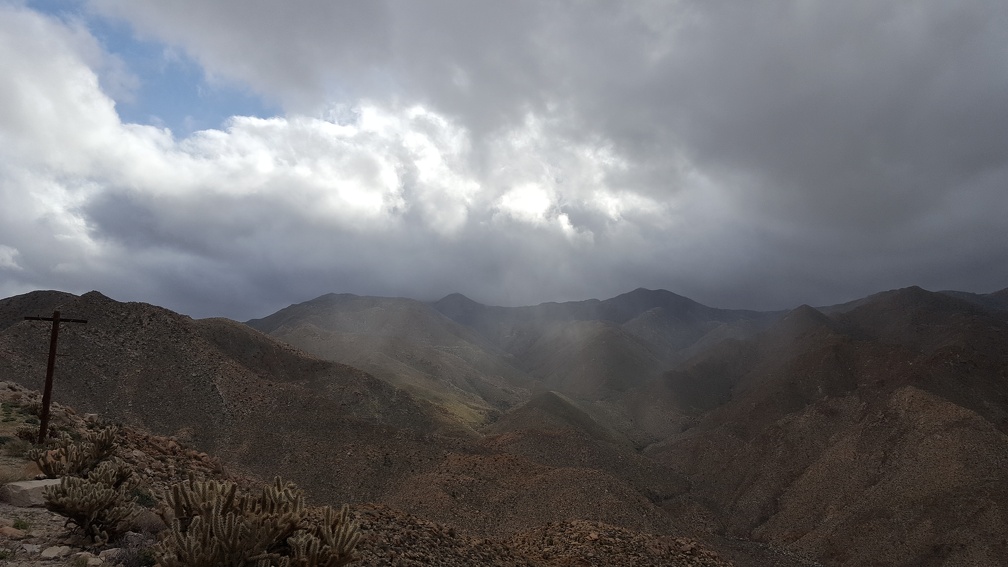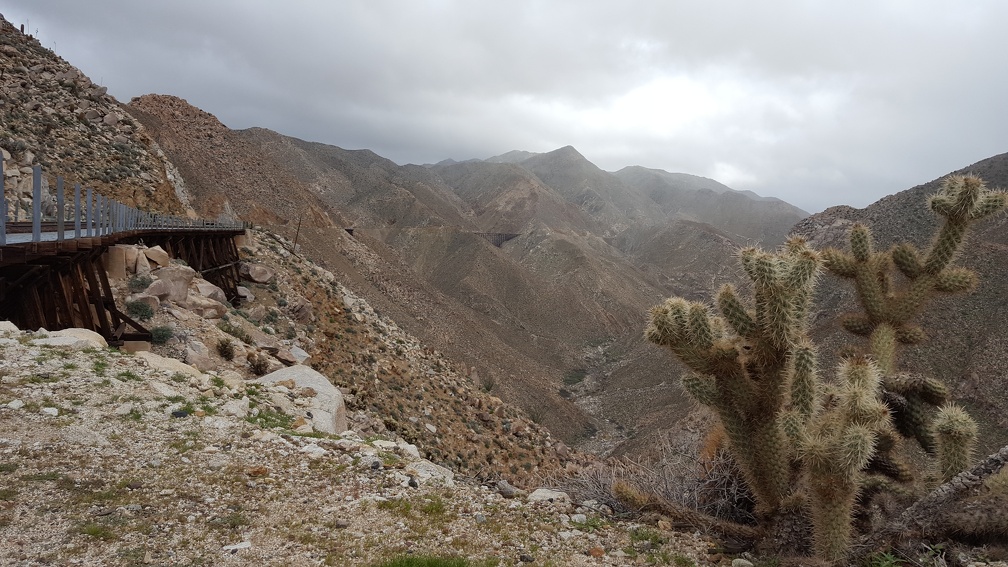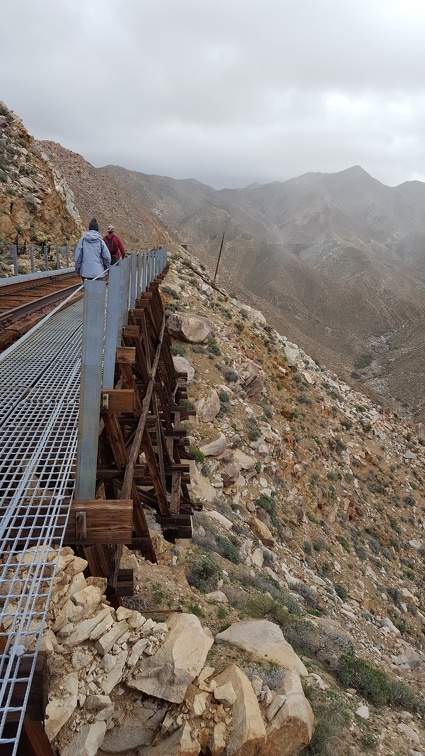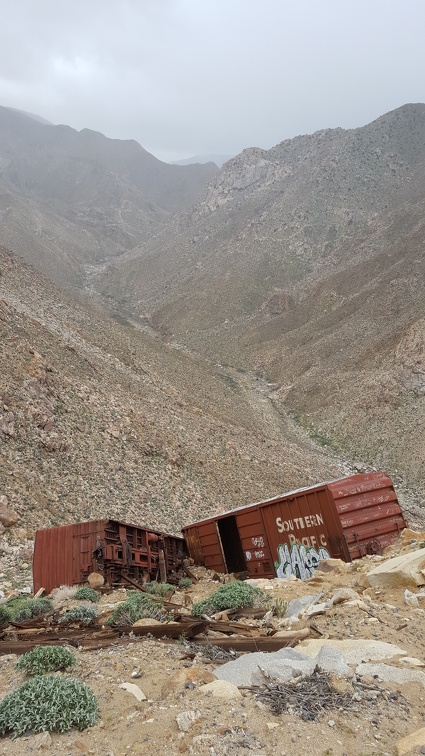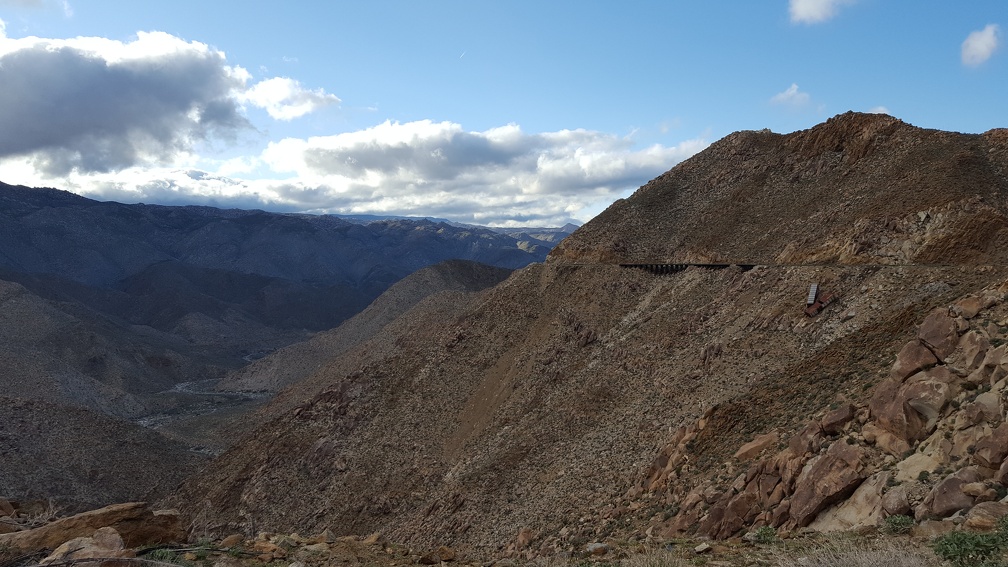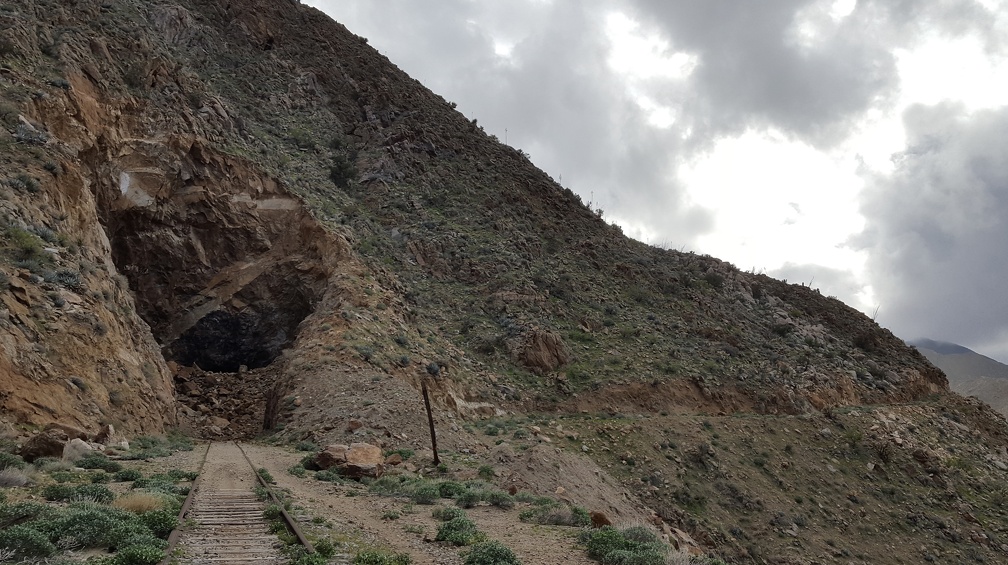 We knew the bridge was on the other side, but at first weren't sure if we'd have to go all the way around using the sketchy path you can see on the right.  We decided to scale the pile to see if the tunnel was still accessible.  While trying not to think about any more collapsing, recent rains, etc.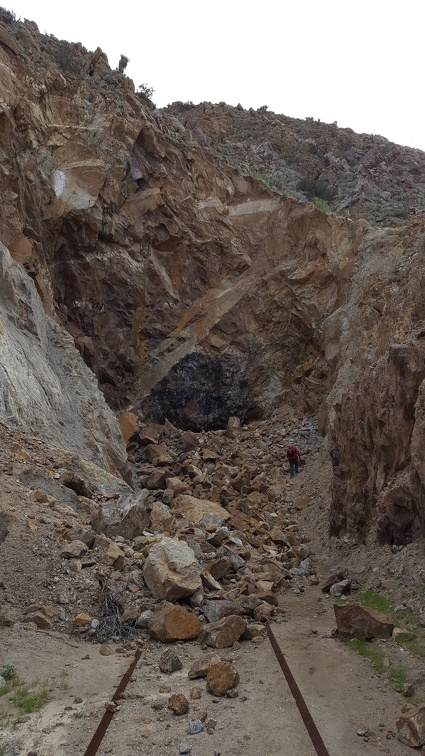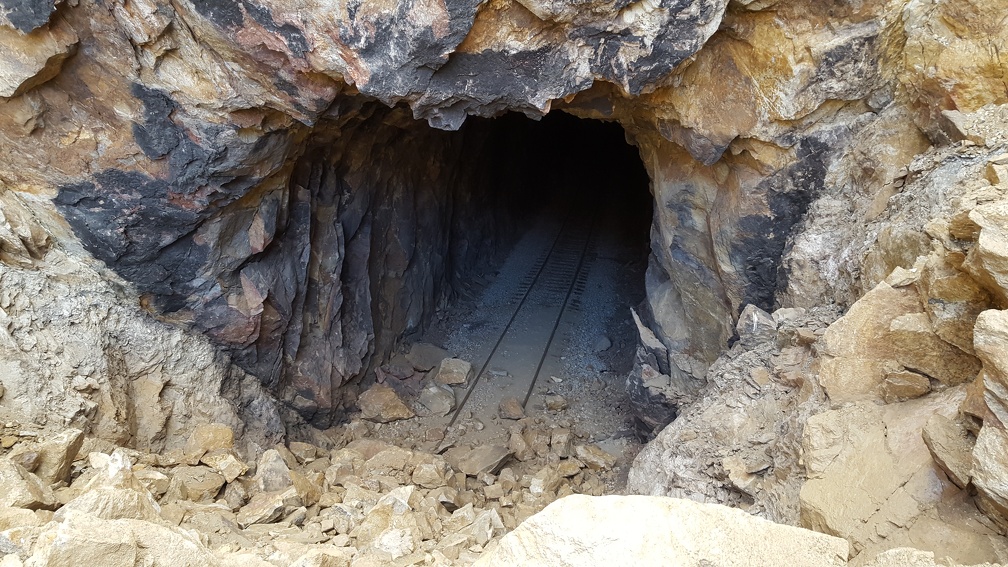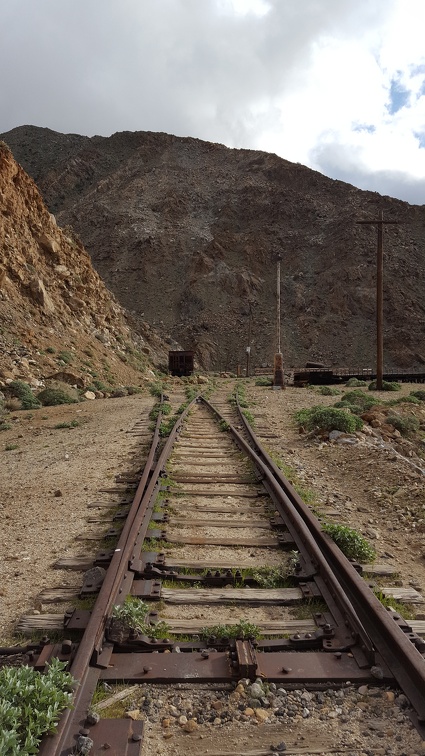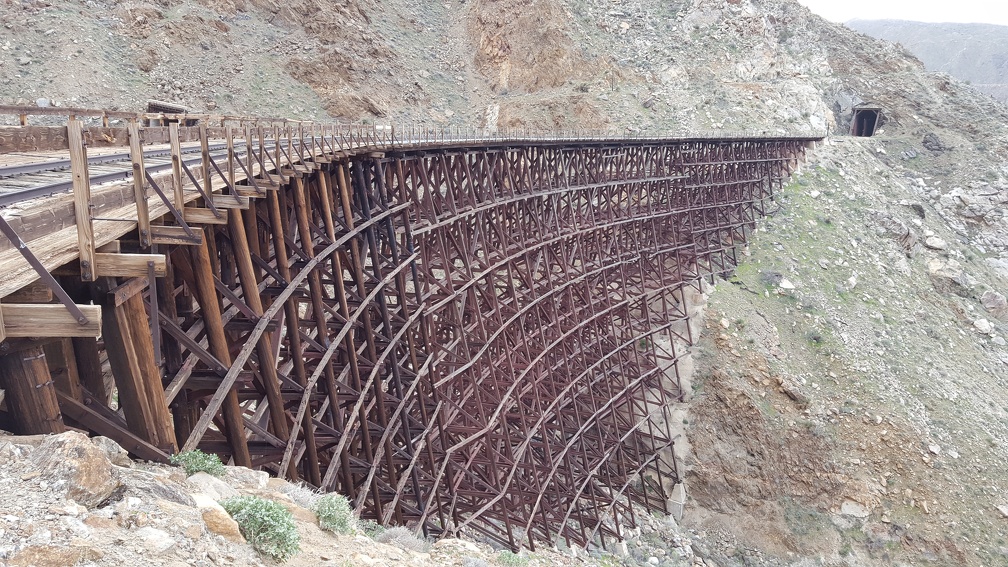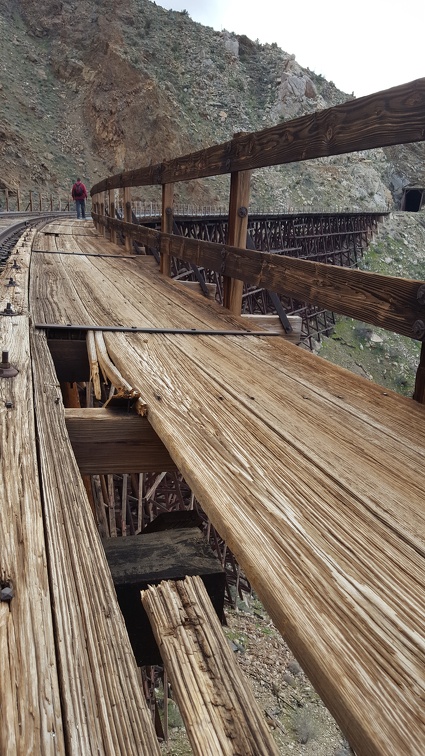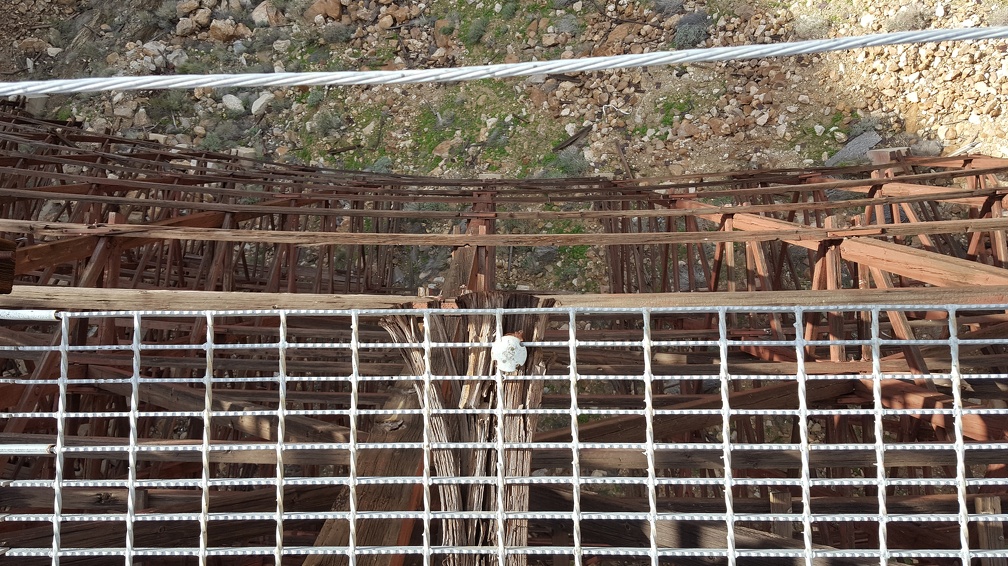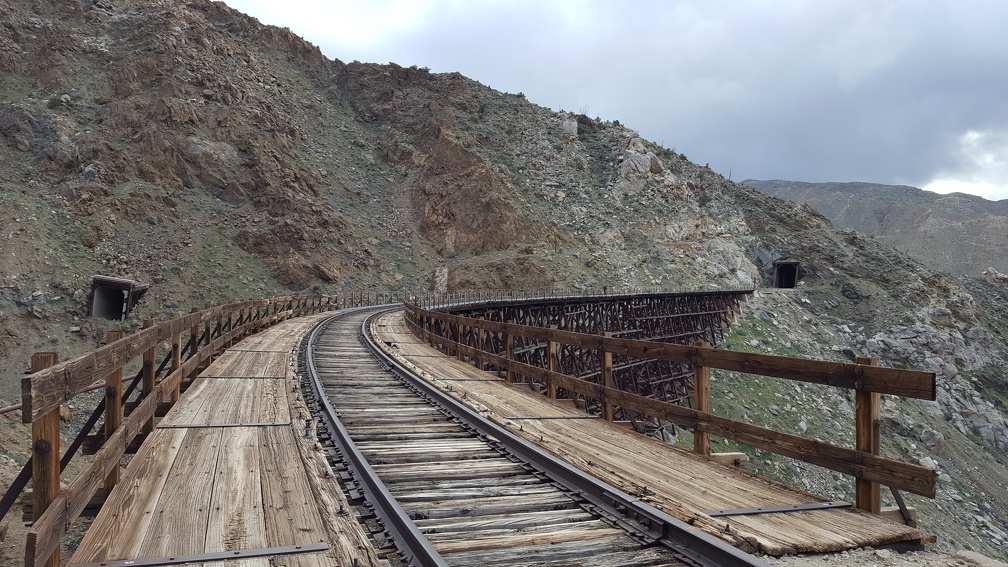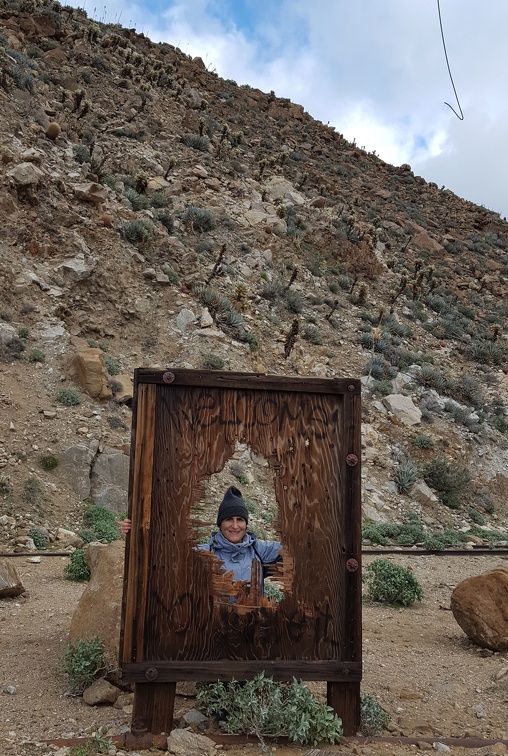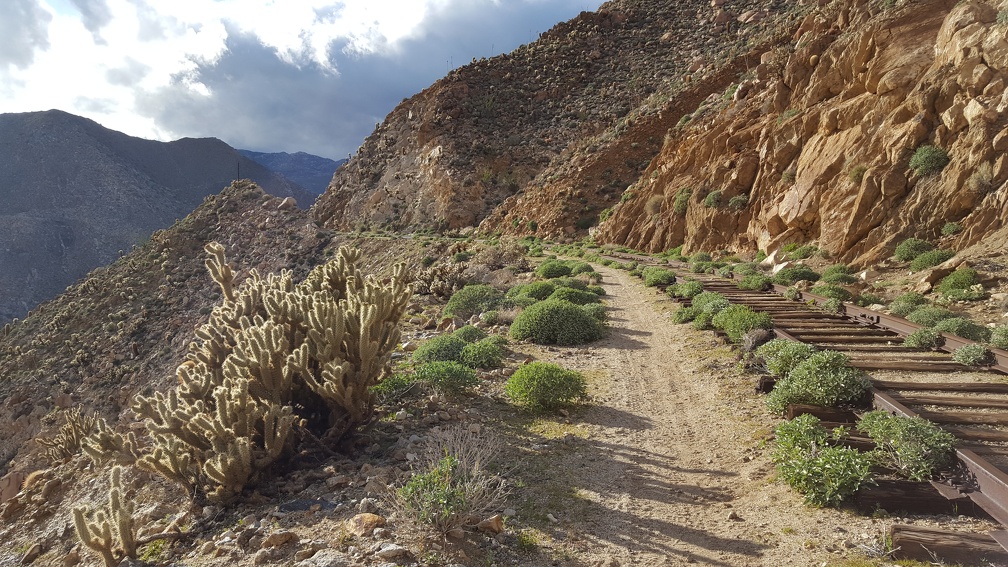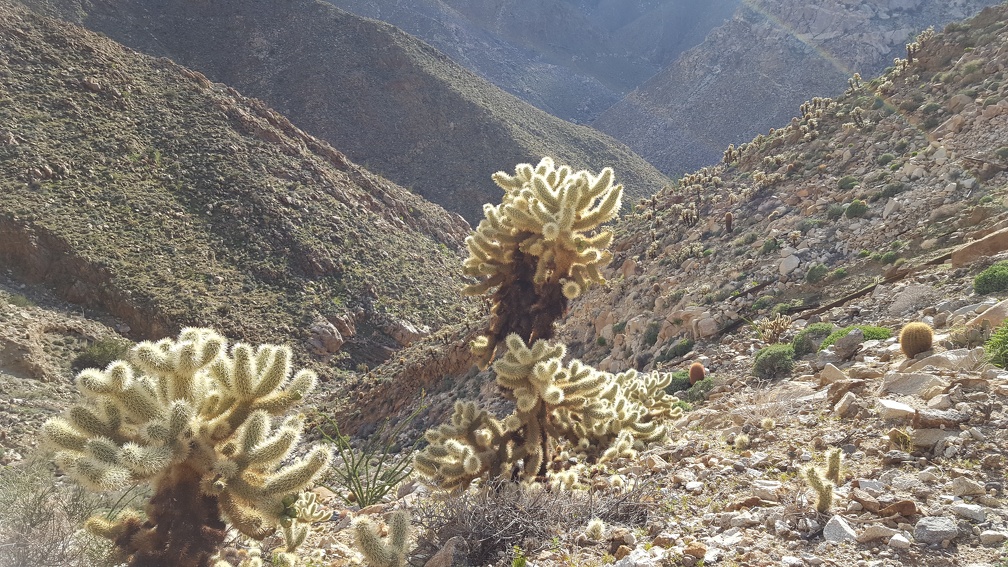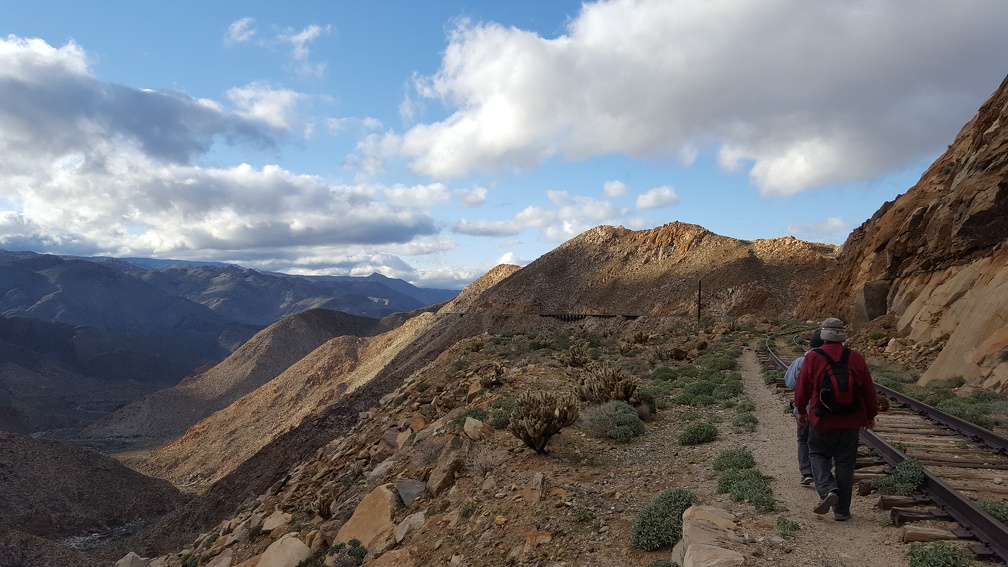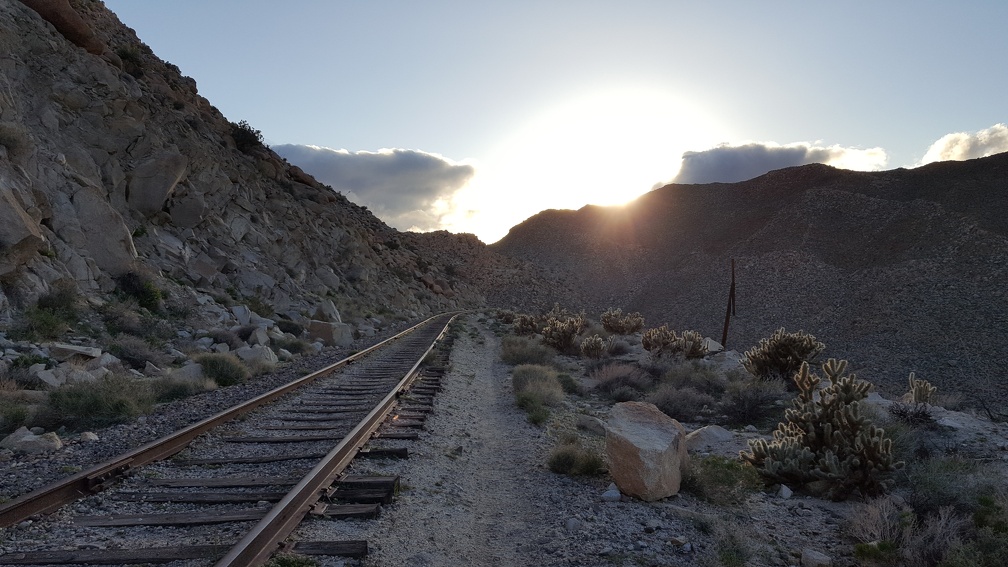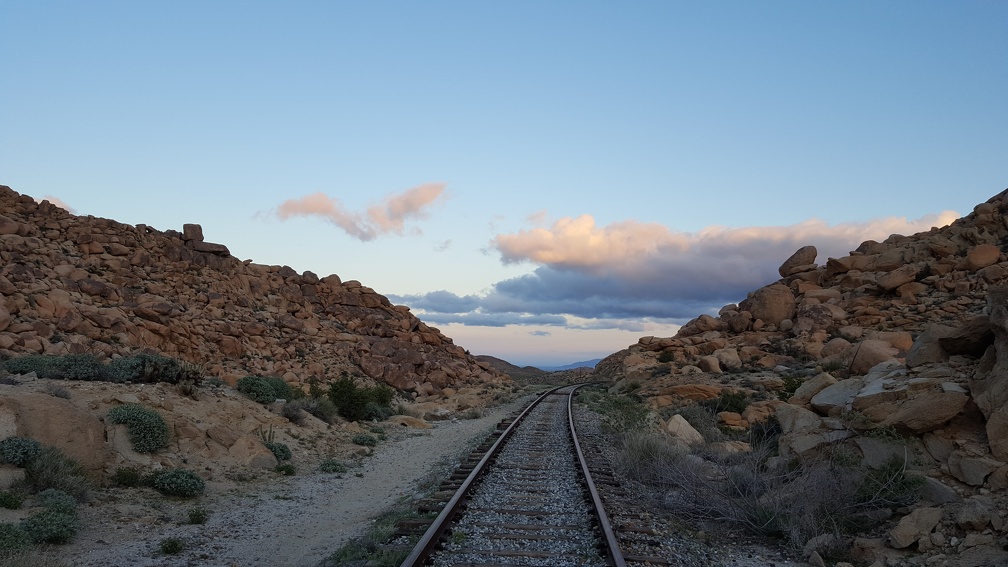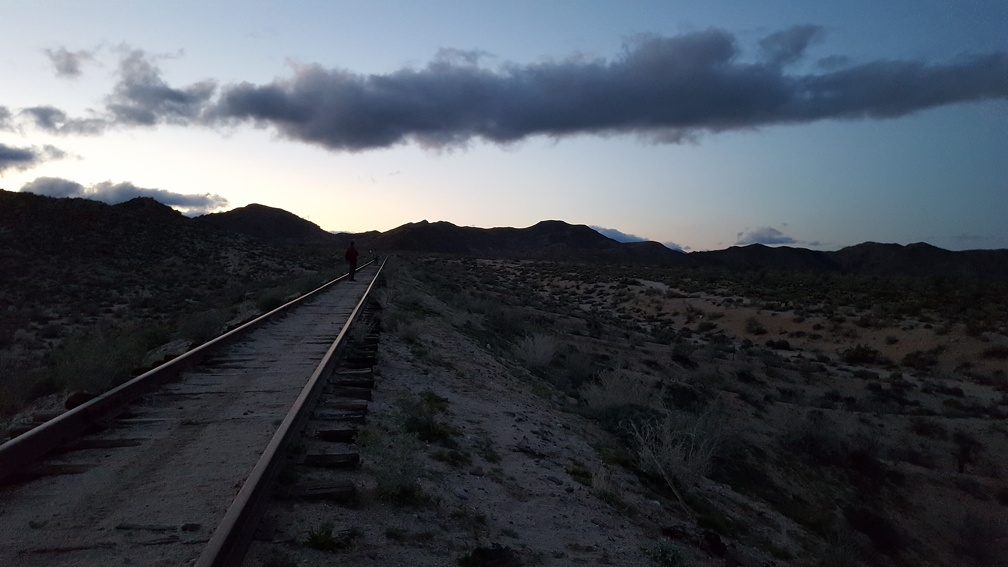 We made it back and all collapsed in the car, grateful to be off our feet but too tired to drive home yet.  Eventually we all made it home, took some pain medicine and went to bed.
The next day I could barely walk.  Sandra made it to work but came down with cold or flu and hobbled home for the rest of the week.  Mirko was also limping about, although he was clearly in the best shape of the three of us and recovered relatively quickly.
On Tuesday I decided to try heading out and went to visit Balboa Park.  Slowly.  Very slowly.  I've walked longer than 18 miles before, I once spent a few months training and then speed walking a marathon with my mother (I come from a line of crazy people, one of her hobbies in the past couple of decades is marathons).  Unfortunately I'd not kept that training up, so my recovery from this hike took a while.
On Thursday I was still gimpy, but took a trip out to Sunset Cliffs and slowly strolled about.  Despite living in San Diego for a few years I'd never been there before, so it was nice to explore.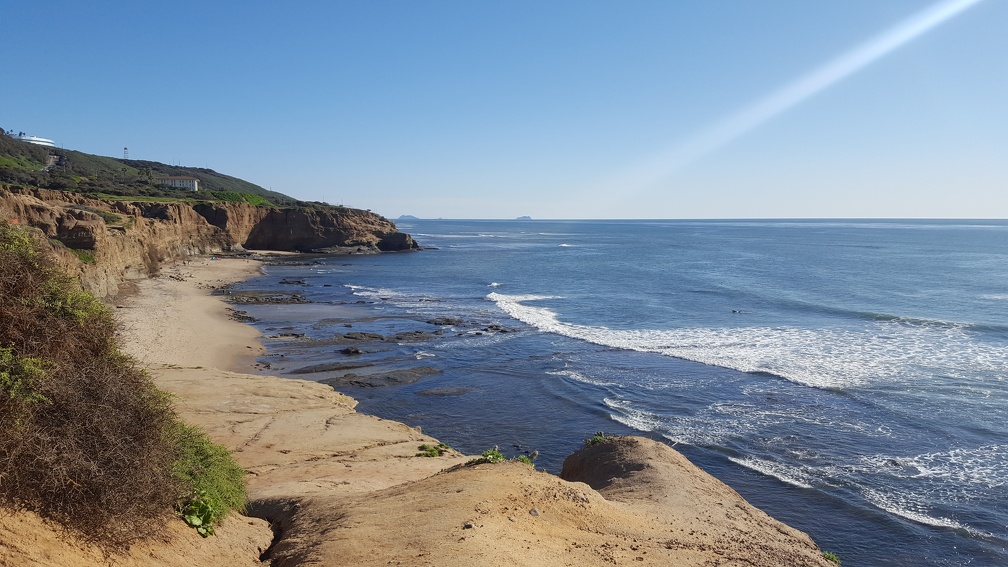 My time in San Diego was winding down.  Friday and Saturday were spent hanging out with Sandra & Mirko (with special treat of other friends joining us at a vegan cafe and aerial yoga studio – I love San Diego).  Plans were schemed and Sandra and Mirko generously let me leave me scooter and a ton of gear at their place.  They are amazingly hosts and I'm looking forward to seeing them again when I get back from China.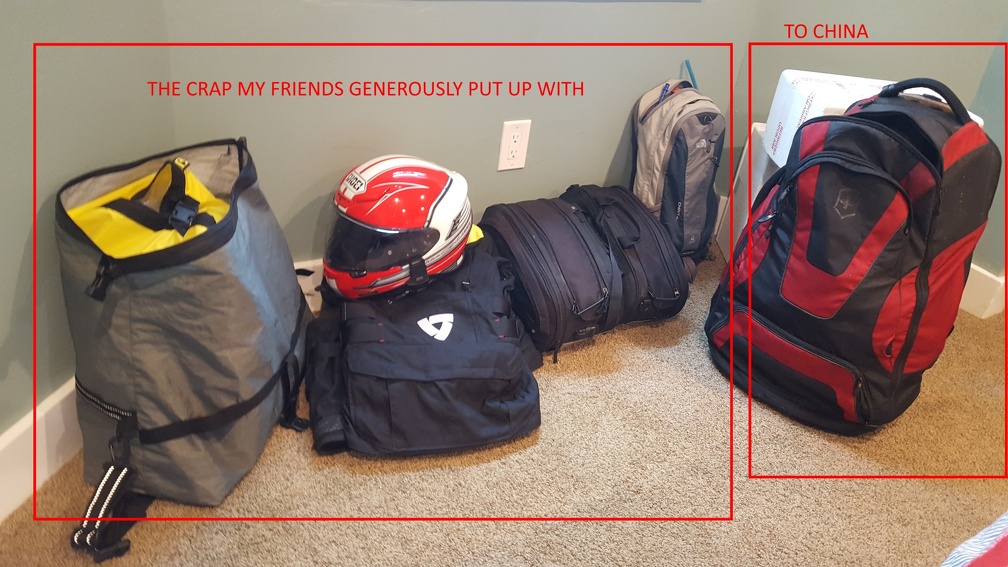 On Sunday they drove me to the rental car agency and I took a one way rental car up to LA (which was the same price as public transportation and much faster and easier.  Hrm.).  Let's end this post with what the internet was built for: pictures of cats.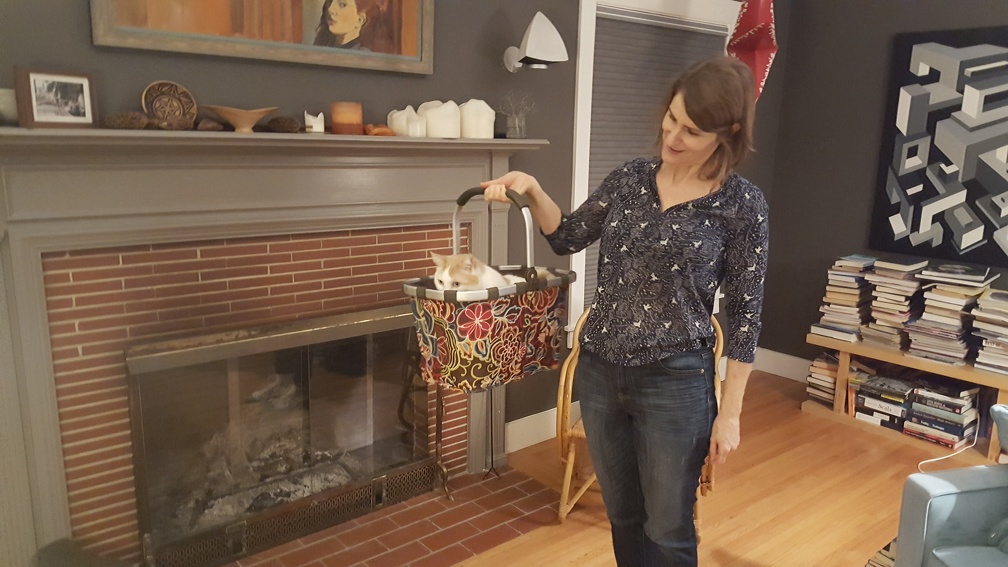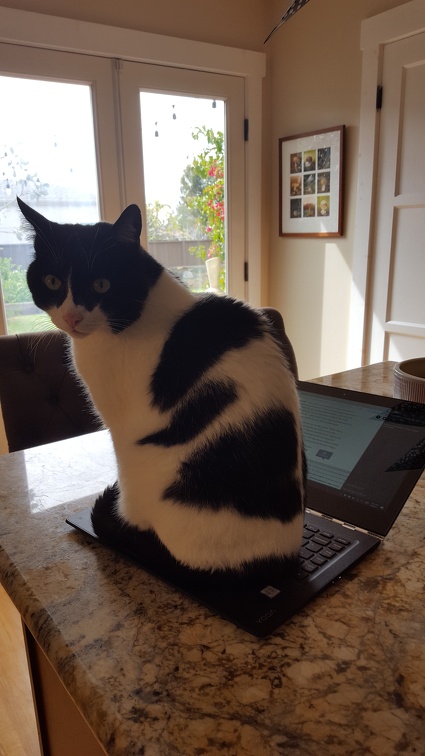 I'd had a marvelous stay and now it was time to point my face towards China and join my wife.  But first a brief stop at LAX.